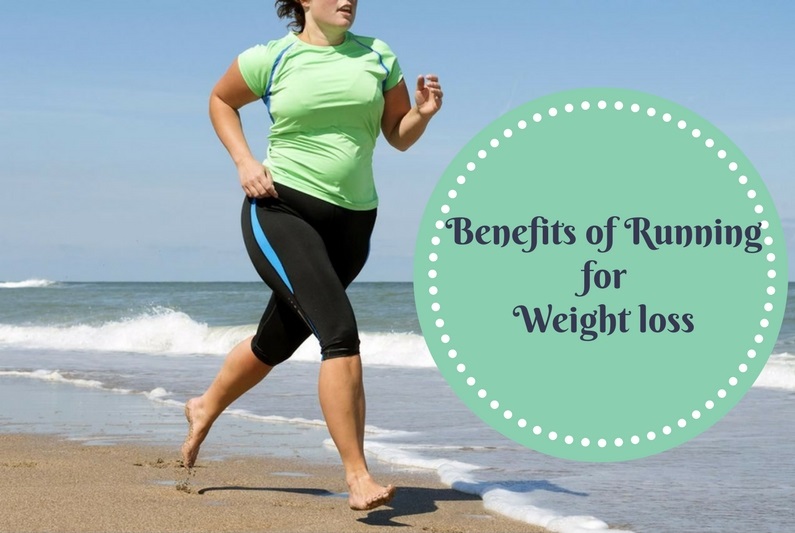 The benefits of running cannot be stressed enough. Running can help lower the risk of cancer. It can also reduce your chances of having a stroke. Running has become one of the most important forms of exercise for people in early stages of diabetes, hypertension, and osteoporosis. This can reduce the risk of a heart attack. Helping the arteries to remain elastic and strengthen the heart, running is a wonderful option for reducing cardiovascular diseases. Apart from heart health and warding off deadly diseases, what are the other benefits of running? Let's find out whether being a marathon man or a successful sprinter can have benefits for your body and mind.
Benefits for Your Health
#1 Positive Mental Health
Stress can cause numerous health and mood-related problems. It can also diminish appetite and affect the quality of sleep. When one runs, the body is forced to exert excessive energy and hormones. Running also reduces the chances of getting tension headaches. When depressed, the last thing you need to do is it tight. Running improves your mood because the brain will secrete hormones that naturally uplift it. Exercise such as running can make you fit mentally. Running is beneficial for the mind, body, and spirit. Feel the energy and focus course through you whether you are going for a short run or a long haul.
#2 Running Improves Longevity
Runners live for longer time periods than those who do not. According to studies, a majority of people who run benefit from a longer life.
#3 Pump Out Negativity
The high a runner experiences is real. Extensive research shows that when running, our brains release endocannabinoids which are akin to positive mental states and keep runners happy and upbeat.
#4 Fight Off Stomach Fat
As one's body ages, pounds add on to the stomach. Research has found that the best way to stave off a paunch is to run regularly. One study in Medicine & Science in Sports & Exercise found that of the 100,000 runners, those running 35 or more miles in a week gained less weight.
#5 Get Your Vitamin D
The human body gets vitamin D from sun exposure. Most spend their time indoors explaining why many people are deficient in this precious vitamin. Taking the run to external environs can boost positive states and give your body the vitamin D it needs to be strong and healthy.
#6 Running Boosts Energy Levels
Running is a wonderful workout for the cardiovascular system. Don't get tired easily from given workloads and expand your stamina and endurance levels with running to boost energy levels.
#7 Running Strengthens Bones
Unlike the other aerobic workouts, running is the best way to load and remake the bones and shape the muscles. Swimming, cycling and working on ellipticals don't lead to strong bones to the point that running does.
#8 Running Helps To Reach Goals
Running improves focus, concentration, and memory. You can always get into the mindset of focusing on the body while running. It makes you alert, energetic, vibrant and active.
#9 Fend Off Common Cold, Say Goodbye to Flu
Running also helps you if you feel sick. A 30-minute run stimulates the immune system to fight off cold before it has a chance to become an infection that takes a hold of you. One British Journal of Sports Medicine study found those who performed aerobic activity suffered from fewer infections of the upper respiratory tract. Runners catching colds experienced less severe symptoms.
#10 Running is Social
Up your social interaction index with positive benefits for your body and mind by joining a running club or a community of runners. This can boost your social support networks.
#11 Meditation Vs Running
Experts and running coaches have also compared running to meditation because the focus and concentration levels are high and you can remain razor sharp as a result of this.
#12 Running Boosts Body Strength
Running is the best workout as it is the most basic form of human exercise, using body, weight, and legs to propel oneself forward. Running can also help your disposition and enhance positive mood states. Running strengthens the bones and muscles by improving the bone density of legs and hips.
#13 Get Better Sleep
The runners high also brings a lot of advantages with it. Improved sleep quality is one of these. A 2012 Switzerland study found running for just thirty minutes each morning for 3 weeks improved the quality of sleep of the individual.
#14 Strengthen Your Knees
Running does not damage your knees. It performs exactly the opposite function. Research has found that running for long distances can lower the risk of osteoarthritis. Running enhances the flow of nutrients to knee cartilages while strengthening ligaments around the knee joint.
#15 Get A Heart Makeover
Running is an aerobic sport. By training the aerobic or oxygen sucking metabolism, aerobic exercise is a time efficient means of exercising the heart. Research in the American Journal of Cardiology indicates running ensures good heart health.
#16 Keep A Healthy Eyesight, Steer Clear of Vision Problems
Run for better eyesight. A 2013 study found those who ran an average of 5 miles or more per day had 41 percent less chance of developing cataracts. This is the prime cause of the decline in vision with the onset of old age. Running lowers the chance of developing high BP or type 2 diabetes. These contribute to cataracts.
#17 Improve Digestion
Running improves digestion and aids in sustaining the appetite. Calories are burnt as a result of which you feel a healthy sense of hunger after a run.
#18 Enhance Circulation
Running boosts circulation throughout the human body. As the brain received more oxygen and nutrients, concentration levels at work improve.
#19 Lower Diabetes Risk
Running regularly helps lower the risk of diabetic symptoms and chances of developing Type 2 diabetes.
#20 Slow Down Ageing
Running helps to restore youthfulness, by providing healthy bones and creating a glowing complexion. Now, fend off wrinkles and old age with running to keep your bones healthy and fit and access a stronger body structure.
#21 Boost Strength, Maintain Healthy Triglyceride Levels
Running maintains healthy triglyceride levels in the body. It also lowers the risks of problems linked with it.
#22 Improves Ability to Coordinate and Strengthen Tendons
Running strengthens the ligaments and the tendons. It increases joint strength and reduces the possibility of injuring ankles and knees. Regular running improves the sense of coordination between hand and eye and balances the body.
The Benefits of Running For Weight Loss
Running works better when at rest. High-intensity exercises such as running stimulate afterburn and a high metabolic rate as against low-intensity exercises. So if you are running or walking the same distance, running will boost greater weight loss. Resting energy expenditure remains elevated after running. In a comparison of walking and running, calories burnt through a run led to over ninety percent weight loss as opposed to calories burned through walking.
Running is efficient when it comes to time. Burning more calories in less time, you can cover a longer distance. Most people can run 2-3 times more distances than they can walk in a given period of time. Short workouts such as sprints can also help you to burn more calories per minute.
Running is convenient because we have the technology and gadgets to monitor calorie burn. This makes it the best workout for weight loss because of affordability, accessibility and few barriers. Weight loss is the natural result of engaging in more of this exercise due to a runner's high. Controlling calorie intake is one aspect of weight loss. Dieting alone will not give you the shape you crave. Calorie restriction can complement weight loss, but rigorous cardiovascular exercises like running play a leading role in weight loss.
Bear in mind that progresses will flatline once there is an adjustment to the regimen for exercise. Running long distances can be a tough task, but it has its advantages. Make runs more efficient in burning fat by exercising regularly. Interval training or short bursts of exercise with recovery in the middle can make a difference to how you get energy easily from inhaled oxygen. Once gears are switched, and you take the speed up a notch, your muscles work harder to process O2, spending more energy using ATM and phosphocreatine to work it through. Once you run, the metabolic rate logs a serious benefit even after exercise cessation. Interval training can boost your fat melting effects.