Anyone managing a medical condition can attest to the changes it brings to your life: from the time you dedicate to managing it, to the costs of care and medicine needed, even the once-spontaneous activities that now require a little more thought and planning.
Type 2 diabetes is no different, except in the potential reach of this particular condition: at least 1 out of 3 Americans will develop Type 2 diabetes in their lifetime, according to the American Diabetes Association. The economic impact, in particular, is staggering: more than half of the estimated $245 billion cost of diagnosed diabetes in the United States in 2012 was spent on direct medical costs –including hospital and emergency care, medical equipment and medications.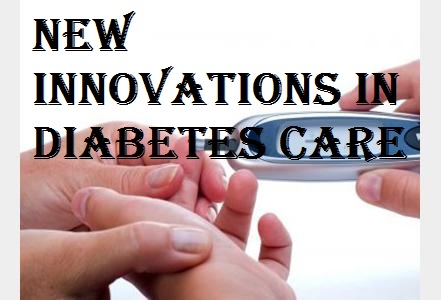 When it comes to managing diabetes, the need – some form of medicine to help regulate blood sugar spikes or, as the case may be, dips – has remained unchanged. We have learned a great deal about how medicine can be used to each patient's advantage, which has helped improve the quality of life among people with diabetes significantly over the years. That has not stopped researchers from exploring new pathways that could lead to innovative treatment deliveries. For instance, a research team identified a new link between heart hormones, insulin resistance and obesity, which could signal new treatment options for Type 2 diabetics.
We're also expanding the definition of types of diabetes. Continued insights into the medical characteristics of the main groups of people with diabetes has unveiled some new methods doctors can use to correctly identify monogenic forms of diabetes sooner. Armed with this knowledge, doctors can proactively and more effectively treat these once-rare variations of this condition.
Discovering diabetes treatments is one benefit of such research findings, both in terms of refining traditional management techniques, such as diet and insulin, and in charting new pathways with drug delivery systems and even implantable devices. One example of these new treatments is Afrezza — Afrezza.com — an inhalable form of insulin designed to complement the management protocol for someone with Type 1 or Type 2 diabetes. Because it is rapid acting, Afrezza gives users greater flexibility in managing blood glucose fluctuations that often occur after eating a meal.
What does this mean for people with diabetes? More spontaneity, for one thing. Injected insulin usually needs to be taken 20 to 30 minutes prior to eating, and pills can take longer to metabolize. While these proven medicines are still very important to any diabetes care regimen, they are not easily adjustable to fit a patient's immediate needs that they cannot control such as a crowded restaurant or menu change that takes a carefully planned meal choice out of consideration.
While Afrezza works for most people with diabetes, it may be especially helpful to the many newly diagnosed adults with type 2 diabetes as an easier way to control mealtime blood sugar. Many newly diagnosed patients are scared and aren't aware of various options. Some even forego treatment due to the overwhelming nature of the diagnosis. For such people, it's key to check with a doctor to see if Afrezza might be just the right drug for them.
Afrezza holds three advantages for adults of any age with type 2 diabetes :
1. Fewer or no injections.
While some people with diabetes like the reassurance of seeing the insulin injected into their bodies, plenty more dislike the injections. For others, excusing themselves to discreetly take a dose of insulin feels awkward and burdensome. Not all people with type 2 diabetes need insulin injections, but for those who do, a treatment like Afrezza helps lower or eliminate the need for more injections.
2. Reduces the need for extra paraphernalia. 
People with diabetes don't just carry around a vial of insulin: there are syringes, swabs for cleaning injection sites, and more. Many people ration these supplies to make sure the quantities covered by their healthcare plans will last. This is especially important as the estimated medical costs for people with diabetes are twice as high as for people without diabetes. With a supplemental insulin such as Afrezza, which is contained in the discreet form of an inhaler, people with diabetes can leave more of their supplies at home and still feel prepared for whatever may come their way.
3. Peak action time and duration of longer-acting forms of insulin.
Social occasions are often reduced to a game of "unit roulette" for many people with diabetes. With little control over how quickly a restaurant order will arrive at the table, or what food will be offered at a cocktail party, people may find their choices limited, and – despite their best planning – may end up with either too much or too little insulin active in their systems when they need it. Instead of taking risks, Afrezza's supplemental treatment bridges the gap between a regular regimen and those special occasions where you want to enjoy yourself and not add in worries about managing your condition.
Something as simple as this instant form of relief can help patients feel some sense of control over their conditions, which is critical to developing their confidence to embrace new treatment techniques in the future. Think about it: rather than go through your days in a defensive mode, imagine how your quality of life would improve if you felt greater control over something that you didn't even know how to manage before. People with diabetes don't live lives first and foremost as diabetics – they live as themselves, who also happen to manage a disease that's part of their lives.
While there is still more to be learned and discovered about treating and someday curing diabetes, that's no reason for doctors and their patients to cling to what medicine used to know about treating this condition that touches millions of lives around the world. Take charge of your health and your diabetes. It should never be a definition of who you are, but an opportunity to show how you choose to live your life: fully prepared for the unexpected and in control.
Dr. Jean Louis Selam is CEO of the Diabetes Research Center in Tustin, California, a role has has served since 2006. He has published peer-reviewed papers, articles, and delivered conference presentations, primarily in the field of new insulin therapy techniques, including intensive insulin and implantable insulin pumps. He also has performed pioneer work on intraperitoneal insulin and insulin-induced remissions.