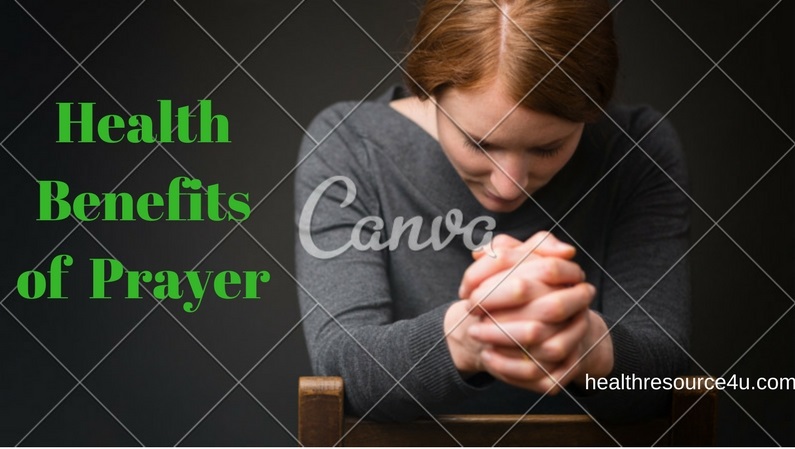 Science has pointed to the benefits of turning to God. Faith in God has been found by researchers to correlate with health and happiness, increasing the lifespan. Duke University researcher Harold G. Koenig has conducted pioneering research which shows prayers can shield people from sickness and abate the symptoms, aiding in faster recovery. A deep and insightful study of more than thousands of known medical studies suggests those with more faith and prayers on their side can access better physical and mental health.
Of a meta-analysis of 125 studies that examine the association between health and steady worship, research has shown in 85 of these found that regular churchgoers can sustain longevity through continued prayers. Koenig, the director of the Duke Centre for Spirituality, and allied topics has said the link between faith and recovery should never be underestimated. Prayer also has a remarkable impact on patients with visual and hearing deficits. Following prayer sessions, there was considerable improvement associated with audio-visual tests, which indicates devout religious faith and a strong sense of spiritual commitment can lead to better coping. People who pray cope better with stress experienced extensive well-being and are more optimistic and less anxious and depressed. Faith in God is correlated with less suicidal tendencies.
Health Benefits of Prayer
Those who pray have stronger immune systems, lower BP and better cardiovascular functionality. Prayer is an overwhelming therapy for mental as well as physical health issues, Religious belief has medical, social and psychological benefits.
Life Span
The benefits of being a believer with faith cannot be denied when it comes to prolonging life. Texas University researchers in 2006 found a link between frequency of visits to church and life length. Scientists have found that attending religious gatherings is associated with adult mortality in a gradual fashion. A 7-year difference in life expectancies exists between those who attend church every week and those who do not, pointing to the healing power of prayer.
In another study of 2000 persons by the American Journal of Public Health, researchers found that those who prayed were less likely to die than those who did not. Around 4,000 senior adults in another study showed that atheists had an increased possibility of dying over a 6 year period as against the believers. Even if they do not attend church, religious people live for more time than atheists.
Hypertension & Other Diseases
The American Society of Hypertension set up in 2006 indicated that regular churchgoers have lower BP than those who lack faith. Scientists have also found those with belief in God recover from breast cancer more quickly than those who lack belief. Better outcomes are available when it comes to recovery for coronary disease or rheumatoid arthritis. Studies also show those who pray are less likely to bear children diagnosed with meningitis.
Researchers and scientists a hospital looked at the impact of prayer on 393 heart patients. 50% of those who were prayed by strangers were on a faster road to recovery, with fewer chances of complications, pneumonia, and drug treatment. Recovery was faster and so was the release from the hospital.
Intercessory Prayer & Your Health
Sociologist Wendy Cadge evaluated 18 published studies on intercessory prayer conducted from 1965 to 2006. The studies provide rich insights into American demographics, contributing ideas about the link between religion and medical science.
Prayers affect health. But what researchers and policy makers want to know is whether it is for better or for worse. Some studies conclude prayer improves health while others indicate prayer may lead to worsening effects. Much of the confusion stems from conducting double-blinded, controlled trials. Proximal intercessory prayer is the best way to gauge the impact of using prayer. Prayers work in the US, and across the world. Multiple methods have been used to answer questions about prayer for healing.
#1 Medical Records
Medical records post and pre the prayer sessions provide a check on whether people who opt for healing exhibited improvements in the absence of obvious reasons. Some cases of healing as a result of faith-based intervention have been recorded.
#2 Surveys
Sufferers perceive healing prayers can reduce the impact of pain. Healing, in several survey studies, led to considerable symptom improvement. Those who reported more faith and received multiple prayers for the problem noted a progressive improvement with every prayer. Prayer and medicine complement each other.
#3 Clinical Trials
These have also shown that health outcomes of prayer can be measured and there are measurable changes in key health markers following studies of hearing and vision.
Healing & Long-Lasting Impact
Multiple observations show enduring changes as a result of prayer and healing. Ripple effects of prayer have spurred faith movements in different parts of the world.
Mental Health and Prayer
Does prayer provide a cushion in burdensome times? To find out whether this holds true, a graduate student interviewed 62 domestic violence victims. Choosing to speak with a higher power helped the women to cope with emotions and abusive situations and express anger without fear of judgment or painful retaliation.
Conversations With God: The Health Benefits
Around 75% of those in the US pray either daily or weekly. Examining the psychological impact of the practice, real life conversations with God can have the same impact as social interaction for those who are isolated or victims of abuse or violence. Prayer can also be invoked at any point in time, making it the ideal alternative therapy.
A survey of US adults between 2006 and 2007 by Lim et al found that life satisfaction was directly impacted by those attending religious services and had close connections with the congregations. But social effects of religion can also be negative in that they may keep abuse victims from getting out of violent situations.
In another study, researchers found that on analyzing people's brain activities, thinking about God lowers anxiety and distress and this works more so for those who are believers. Doing yourself a favour through prayers can actually thicken the brain cortex and stave off depression according to researchers. A Columbia University researcher found that those at a high risk of depression were more likely to have thicker cortices, if they valued God and prayed regularly. The cortical thinning is an indicator of impending ill health and mental sickness.
Release the Stress
Prayer influences the state of the mind and helps in relaxing and reducing the effect of stress on various bodily organs. This does not only reduce mental stress but also beats physical stressors and emotional responses. Prayer can also reduce the risk of developing anxiety and depression. Dealing with an emotional onslaught, prayer brings inner strength to cope with external stressors. Another U-Penn study found that prayer can boost levels of dopamine in the brain, creating peace and happiness.
A Fast Recovery
Prayer is also known to offer quicker healing of surgical scars. When the body is out of sync, there are lesser resources available for healing wounds. Prayer improves one's immunity. Praying has shown tremendous benefits for the heart health and life span. A Pew Research poll in 2013 found that over half of Americans pray each day. Over 75% as per a 2012 study found prayer to be a critical part of life.
Conclusion
Prayer has a lot of benefits for tackling mild as well as serious medical conditions and physical as well as mental health problems. Choose prayers to heal yourself and release the tension, safeguarding your health and keeping you fighting fit, in times of stress and pressure.