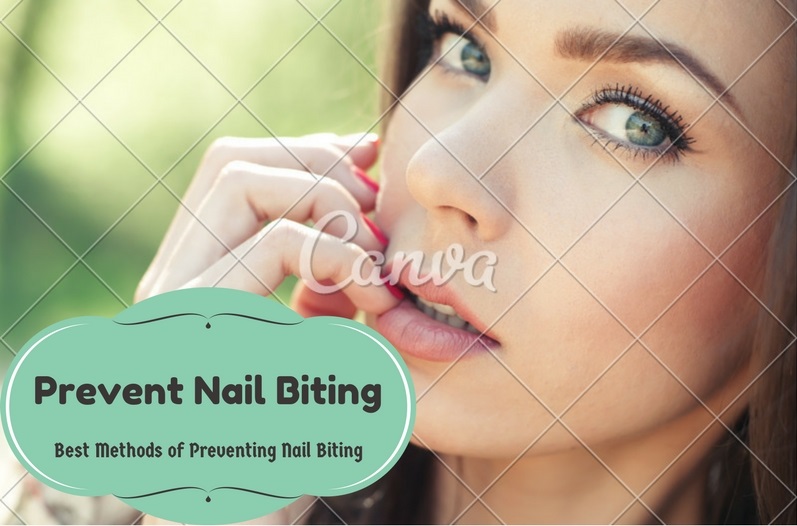 In case you are a nail biter, there is a chance this has been going on for some time now. Research shows that most people start nail biting in their teens and though a majority give up the habit by the time they reach their 30s, nervous habits like these can persist for others. Anxiety, boredom or stress are the most common triggers of this behavior and the medical term for nail biting is onychophagia.
One of the biggest problems with nail biting is not just that it looks unattractive, but that it is socially shunned too. Nail biting can lead to finger bleeds or stunted nails. But contrary to popular opinion, nail biting can do much more than harm the look of the hands. They can affect your health too. When the nails are bitten, bacteria is transferred between the mouth and the fingers. If the hangnails are bitten, infections can thrive under the nail bed. You can also damage your teeth and gums. Nail biting is a habit with bad consequences. It can damage your nails, your teeth and your gums. Read on to know how to stop biting your nails.
Nail biting is just like any other bad habit– it is hard to break. Nail nibbling can be as dangerous as smoking, Lethal habits don't always come with a warning label!
How to Prevent & Overcome Nail Biting
#1 Maintain Healthy Nails
This is one of the first safeguards against nail biting. Treat yourself often to a manicure. This can prevent you form attacking your nails. Having nail polish on may help you to fight the urge to bite your nails. As you don't want to bite into nail polish or destroy your manicure, this can prove to a powerful deterrent against nail biting. Once the nails are looking good, you will be motivated to keep them that way. Keeping your nails relatively short will help in preventing you from biting them. If you experience surplus growth, you need to cut your nails. Ensure that you keep clippers with you at all times. Pushing cuticles back from time to time is another important step because more of the nail is revealed. This makes the nails seem longer and creates a more attractive shape, which is a motivation to stop you from biting.
#2 Follow a Healthy Diet
A healthy diet will help you to feel better on the whole and help in repairing and growing nails well. Opt for calcium and magnesium rich foods to ensure that your nails repair and grow optimally well. Humans may choose to bite their nails due to calcium or magnesium deficiency. The body requires the material and chooses this route to fulfill it. if you want to protect your nails and your gums, choose a healthy diet and eliminate nail biting. Eggs, whole grains, soy, liver are all helpful to the nails. Sulphurous mineral in garlic, grapes, applies, asparagus and onions also help spur consistent growth. Essential fatty acids found in tuna, salmon, shellfish as well as vegan sources such as leafy veggies, nuts and seeds are essential for human metabolic rates to remain healthy. Nails also maintain their healthy shine as a result of it.
#3 Keeping Yourself Busy
Find a habit that can replace nail biting. When you have the wish to bite nails, opt for drumming your fingers, twiddling your thumbs, clasping hands and putting hands in the pocket. Make sure this does not develop into a persistent habit either. Another good way to get out of this habit is to carry a rubber band, money or some other object in your hand and use this to distract yourself from the destructive habit of nail biting. Whether you are sitting in class or in an office, it is important to find methods to distract yourself. Keep a quarter or another coin and play with it when you feel the urge to bite your nails. Don't opt for eating or chewing anything as this can spur an oral fixation and cause a regression to nail biting.
#4 Take Up A Hobby
Try taking up a hobby to distract yourself. This could range from knitting to pottery or even outdoor pursuits like gardening. Opt for clay or plaster if you are the kind to make items that are artistic. Use a medium to keep your hands occupied so that you do not fall prey to inaction and bad habits.
#5 Get a Manicure!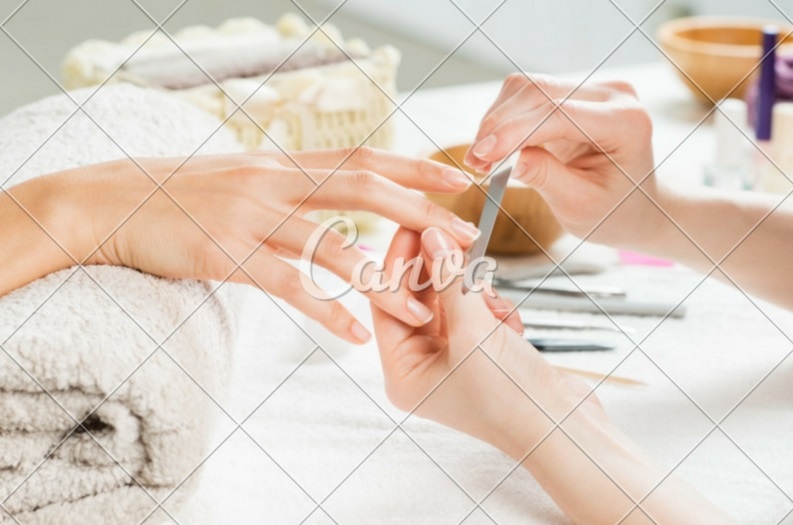 This is a sensible way out. Putting nail polish on the nails can cause the vibrant color to distract you. Choose a color you like so that you do not peel it off. If the nail polish is retained long enough, the nails will have a chance to grow back.
#6 Use a Nibble Inhibitor

This has many options available. Check with your local pharmacy or grocers to know more. Most of the nibble inhibitors are made of non-toxic yet foul-tasting substances that will put you off the habit of nail biting forever. Apply the solution to your nails many times a day and even use nail polish over the inhibitor to smoothen the surface of the nails and prevent yourself from biting these. Make sure the solution is with you all the time. Consistency pays off.
#7 Wear Gloves or Acrylic Nails
This can offer a protective surface which shields nails from the harmful effects of contact with the teeth. This thereby stifles the urge to bite nails.Nail biters can choose from latex and rubber gloves. Opt for acrylic nails as these can offer a coating and prevent you from chewing or biting your nails.
Conclusion
It is important to remember that you are in charge of your life. Don't be a slave to bad habits. Rid yourself of the urge and you will lead a happier, healthier life. Opt for a new lease of life and choose to say goodbye to bad habits like nail biting. Save your dental and oral health as well as your hands from the continued onslaught. This could well pave the way for a new and healthier you that does not succumb to this self destructive habit.