You know that eating right, exercising, and getting a good night's sleep all contribute to your overall health and wellness. But have you ever stopped to think about the quality of your sleep as the trigger for every other part of wellness? It's true. Dr. Michael J. Breus, a clinical psychologist and board certified sleep specialist, says that the quality of your sleep (impacted by the quality of your bed) directly impacts your ability to lose weight. Dr. Breus says that "sleep deprivation causes hormone imbalance. Hormone imbalances in Leptin, Glucose, and Cortisol, among others, can hinder your ability to handle stress, can make you eat more, and can make you eat more of the things that you shouldn't.
Lose Weight with a Good Night's Rest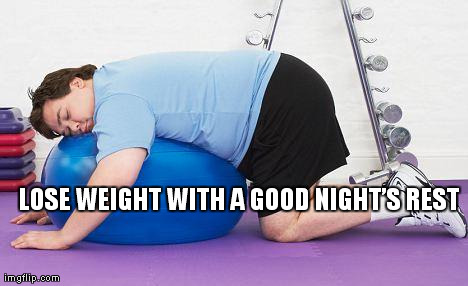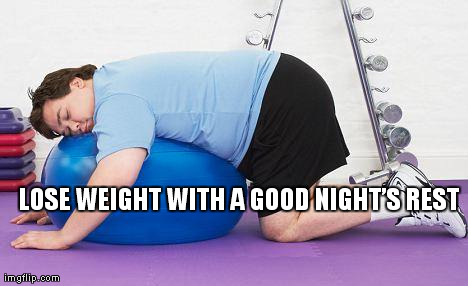 But what can you do? A lousy night's sleep is a lousy night's sleep. Not necessarily. There are many factors contributing to your quality of sleep: your ability to wind down, no distractions from falling asleep or staying asleep, and most importantly, how comfortable you are in your bed. Here are some things you can do to enhance the quality of your sleep, and help stop the sleep deprivation and weight gain train:
Make sure your bed is in a room away from noises and light. If you live on a busy street or many people come and go in your household, choose a room at the back of the house to be your bedroom. This ensures a reduction in noise and light that can affect your ability to fall sleep and stay asleep.
Keep the television out of the bedroom. Watching television may help you de-stress but it will actually wake you up as opposed to helping you calm down. That's why you shouldn't watch television within an hour of going to bed. And if it's out of your room, you'll be likely to keep it on all night.
Make your bed the most comfortable it can be. With all of the bed choices on the market today, it's no wonder many people end up with a bed that isn't right for them. You should choose a bed that is right for your body type and that will help reduce the amount of force exerted on your pressure points. And you shouldn't sleep on a mattress that has been in the family for 30 years. Your bed should support your body and keep it in alignment so you can sleep through the night. If you're tossing and turning, or waking up frequently, it could be stress, but it's more likely that you have the wrong bed. You might also try flipping your mattress to help even out the support system. Your bed is your first line of defense against poor quality of sleep, and therefore, weight gain.
Keep your bedroom, and your bed clean. When someone tells you to clean your room, you probably think back to your mother, trying to teach you responsibility. But this is about comfort and quality sleep. Vacuum your bedroom and your bed on a regular basis to remove dust, dander, and grime that can interfere with your sleep.
The quality of your sleep directly impacts the quality of your life. And if you're trying to lose weight or just keep it from creeping in around the middle, then quality sleep is even more important. Invest in a quality bed, a clean home, and a no-distraction sleep zone, and watch the Weight Gain Train leave the station without you.