What Massage Therapy Involves
Massage therapy refers to a system of treatment that works through the following actions to relax you mentally by pressing the soft tissues of your body:
Stroking
Kneading
Tapping
Massages have been used for centuries and this form of therapy concentrates on soft tissues, acupuncture points, and muscles.
Oncology Massage
There is a special approach to massage therapy based on compassion and sensitivity towards the needs of cancer patients and the devastating disease they face. Oncology massage is a specialized approach with a lot of benefits. Scientific research indicates that this form of massage therapy improves the quality of life through the following advantages:
Improved relaxation
Sleep and immune function
Relief from anxiety and pain
Overcoming fatigue and nausea
Trained to meet the needs of cancer patients, oncology massage experts offer an individualized treatment to comfort and support patients suffering from this disease. The treatments are modified as per a complete spectrum of cancer -linked issues: the social, psychological, emotional, and physical consequences of cancer.
Additionally, the person's individual goals are considered, and aspects of the disease are taken into consideration.
Getting a massage to further the healing process is a goal many patients have. A desire for respite, better circulation and lower chances of cancer metastasis prompt people to seek oncology massage.
Types of Massage
There are several types including:
Deep tissue massage
Sports massage
Shiatsu
Neuromuscular massage
Reflexology
Swedish massage is the most common one. It involves massaging the entire body. Aromatherapy massage involves combining pleasing fragrances with the massage. Deep tissue massage is used for longstanding, deep muscular problems while sports massage is used prior to or just before the game to heal injuries.
Shiatsu is an ancient art of Japanese massage which involves pressing the body using the hands to activate pressure points. Neuromuscular massage is aimed at helping the nervous system balance and easing muscle soreness. Reflexology applies pressure to points on hand and feet only, with the aim of enhancing the health of the entire body.
Massage techniques can range from being soft and gentle to brisk and vigorous. Gentler forms of massage include aromatherapy. This affects your nerve endings releasing feel-good chemicals called endorphins and reducing pain.
Stronger methods such as Swedish massage stimulate the blood circulation and the lymph nodes. They also relax muscles and ease knotted tissues which ease pain and stiffness. Therapists treat your entire body or concentrate on a specific area such as shoulders, neck, or head. Certain massage forms like shiatsu gently stretch body parts to release stiff muscles.
Benefits of Massage Therapy
Cancer patients can feel better following a massage. A good massage can help them to relax and cope with:
Stress
Anxiety
Pain
Headaches
The benefits of massage therapy don't stop there. A relaxing massage can lift your mood, enhance your well-being, and give you better sleep. It can help people to feel better and reduce symptoms of cancer or prevent side effects after treatment.
Research on Benefits of Massage Therapy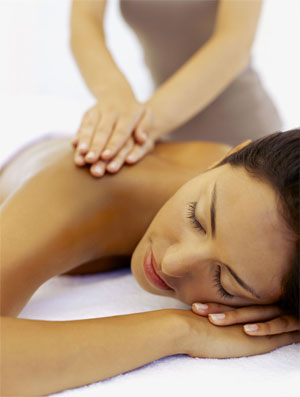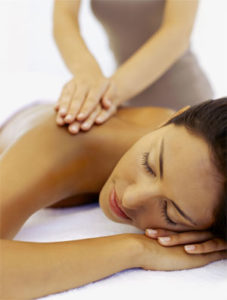 A review of studies carried out in 2009 looked at 14 trials using classical massage for persons with cancer. Reviewers conducting the meta-analysis found that massage can reduce symptoms such as anxiety, nausea, pain, depression, anger, stress, tiredness, and fatigue. In 2008, reviewers in Taiwan found that massage can reduce cancer-linked pain.
Reviewers looked at 15 studies to arrive at this conclusion. Strong evidence for massage as a means to lower anxiety was found in an American review in 2008 involving 22 studies.
Reviewers in the UK also looked at 10 trials to study the effect of massage therapy on patients with cancer. A massage was found to reduce anxiety in the short-term apart from reducing physical symptoms of cancer such as pain and sickness.
In 2011, UK reviewers examined the impact of Massage on woman cancer patients. Reviewers again found a Massage as useful as supportive therapy.
This helps with symptoms of pain, depression, and tiredness as well. Bigger studies are needed to assess just how helpful a massage can be, with other forms of cancer.
This study was conducted on breast cancer patients . A 2009 study found that in a sample of women with breast cancer, those in the massage group reported less pain, tiredness and discomfort and lower mood disturbances. Classical massage seems beneficial for women suffering from breast cancer.
In 2011, a study in Italy found the use of massage in those with advanced cancer reduced depression, pain, and anxiety. Researchers also found this to be a cost-efficient treatment.
Studies have found that regular massage lowers stress, nausea, pain, fatigue, and depression in cancer patients. Aromatherapy massage has been found to reduce nausea and pain as well, in a study conducted in 2008. A 2004 study by Cassileth and Vickers looked at Massage therapy for symptom control.
People in the study had either a 20 minute or a 60-minute massage session. Overall, massage therapy lowered pain, fatigue, anxiety, nausea and depression, with patients who were massaged longer experiencing more benefits.
Another study (Stringer, 2008) found that among aromatherapy, massage and rest, the second form of treatment was most beneficial. It lowered cortisol, a stress hormone.
Massage therapy also boosts the immune system and eliminates toxins from the body. Besides improving circulation, it also restores energy. Minimizing the effects of radiation therapy and chemotherapy, it enhances the body awareness and energy levels of cancer patients.
Even for palliative care, massage therapy is very beneficial. Hospitals are integrating massage therapists into treatment programs.
Positive trends for cancer patients point to the benefits of massage therapy for patients suffering from this disease. The American Cancer Society has estimated that close to 563,100 Americans succumb to cancer each year. This totals more than 1,500 per day.
Close to 5 million Americans died from the disease in a span of 10 years. In India and other developing nations, the situation is even more life-threatening because there is a lack of adequate healthcare.
In such a scenario, complementary, low-cost treatments like massage therapy are important for cancer patients. Massage therapy makes people feel better whether they are healthy or struck down by cancer. Complementary therapies are an important part of improving a person's quality of life. Oncologists are becoming aware of the importance of complementary therapies like massage treatment.
While researchers are currently examining how cancer occurs, evidence points to a blend of genetic and environmental factors. This influences how cancer cells spread. Some oncologists are of the opinion that comfort-oriented massage can contribute to metastasis. However, massage does not increase lymphatic circulation than numerous daily activities. Increased circulation does not lead to the spread of cancer.
Some oncologists are of the opinion that comfort-oriented massage can contribute to metastasis. However, massage does not increase lymphatic circulation than numerous daily activities. Increased circulation does not lead to the spread of cancer.
Research has also found the four areas where cancer care benefited from massage therapy were:
Formation of scar tissue
Help in Preventing Lymphedema
Improved range of motion
Survival of skin during radiation therapy
Massage as part of a broad program dealing with the fatigue of cancer treatment benefits between 72 to 95 percent of the patients, with regard to the therapy. A massage helps to create conditions for success in the mind as well as heal the body, leading to better quality of life.
A Word of Caution
People undergoing chemotherapy or radiotherapy also have low blood platelet counts and can bruise easily. Restrictions are also in place for patients whose cancer has spread to the bones, which can become fragile and break under heavy pressure.
Another area where caution needs to be exercised is from areas where catheters have been inserted, or there are radiation and tumor burns. Position restrictions are also there for patients who are unable to lie on their stomach or their back.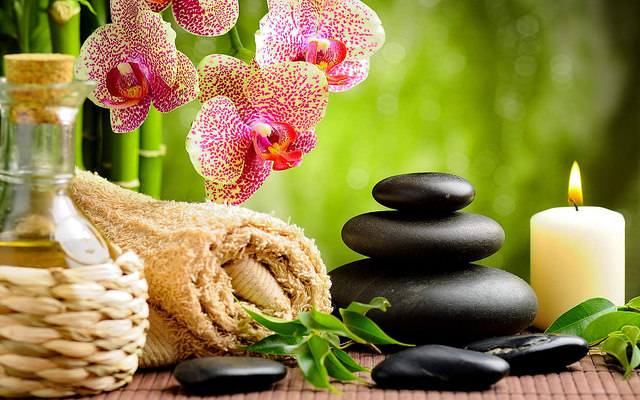 Photo By: Kanoktham-Massage /CC BY
Massage techniques need to be adapted in special cases. This may include those having:
Weakness
Bone fractures
Heart problems
Conclusion
Memorial Sloan Kettering in NYC is a cancer care centre which offers massage therapy along with reiki and music therapy as part of its cancer care program. Many hospitals and health centres are using the benefits of massage therapy to help patients ward off stress, anxiety, nausea and more. With such a list of benefits, massage therapy remains one of the best options for cancer patients and progressive cancer care.