Rosacea: Best Makeup to Conceal Skin Redness
Women with rosacea combat a longstanding skin condition that has no cure currently. But that which cannot be cured, need not be endured. With a little bit of ingenuity and some makeup to conceal the redness, and acne type lesions and pimples that cover the face, chest, and neck area. What are some of the makeup tips and tricks for beating rosacea? Read on to know more.
| Picture | Product | Weight | Rating |
| --- | --- | --- | --- |
| | | 6 Fl. Ounces | 4.5/5 |
| | | 1.7 Fl. Ounces | 4.0/5 |
| | | N/A | 3.9/5 |
| | | 1 Fl. Ounces | 4.0/5 |
| | | 1 Fl. Ounces | 4.5/5 |
Makeup Tips For Women With Rosacea
A Comprehensive Cleansing Routine
Rosacea is a tough skin disorder to deal with. There is no cure and the redness of the cheeks can be embarrassing to cope with. For this reason, you need to maintain a daily routine for cleansing the skin. Using mild skin cleansers with glycerin and/or ceramides as against sodium lauryl sulfate. The latter can be a real problem.
These two ingredients, ceramide, and glycerin, gently eliminate the bacteria and retain the moisture of the skin, two very important aspects of taking care of your skin, when you have rosacea. Humidifiers can further add to the moistness of the skin and combat its sensitivity for those who have rosacea.
Non-comedogenic moisturizers will seal moisture within the skin meaning it will not cause pores to become clogged. This is because such ceramide-rich moisturizer retains the suppleness of the skin.
Sunscreen is Your Best Friend
UV rays which are harsh and constant can trigger the signs of rosacea. Exposure to the sun should, therefore, be avoided. To prevent the condition from worsening, another way out is to use sunscreen even when the sunlight is limited.
Those with a rash on account of rosacea should use tinted sunscreens that prevent redness and blemishes while protecting the skin from harmful UV radiation. Consider the Obagi Skin Balancing Roscaclear sun protection factor 30 for best results.
Always Read the Label
Another important aspect of skin care during rosacea is to read the labels of the makeup carefully. Makeup which contains oils and clogs the pores should be avoided. Fragrance-free products are another no-no as these may contain:
Alcohol
Glycol Acid
Witch Hazel
Menthol
Alcohol
Peppermint
Clove Oil
Salicylic Acid
All of these above substances are known to worsen the symptoms of rosacea.
Watch The Base
Yellow base makeup is perfect for concealing the rosiness. A green base should not be used under the foundation because this can make the skin appear dull and colorless. Choose yellow tints for best results, otherwise, you will appear colorless and drab.
Go For a Natural Look
Mineral makeup is the right choice for those who have rosacea. What is the reason for this? Beauty experts opine that not only is this easy to apply, but it provides quick and complete coverage.
Some of the best mineral makeup brands are Jane Iredale, Alima Pure, and Vapour Organic Beauty. Makeup needs to be applied in such a way that it is light and evenly applied. The texture of the foundation, for instance, should be the same as the face to cover the rashes and pinkness. so that you don't look splotchy.
Once the yellow base has been applied to the areas that are impacted, put the foundation. A trick beauty and makeup advisers recommend is to use a sponge to set off the foundation and create a flawless, non-caked look.
Watch Out for Your T-zone
Choose sheer powder on the T-zone, ensuring a light application with a small brush. This is because the T-zone is naturally oily and prone to pimples. Use yellow pigment foundation for best results.
Treat Skin Gently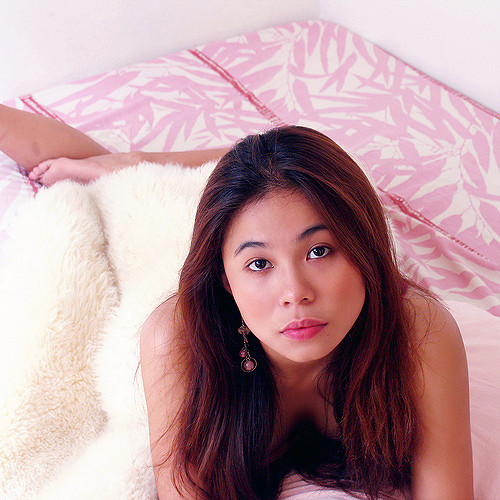 Another important point is to clean the skin thoroughly and treat it gently. Use tools to minimize irritation such as anti-bacterial brush because even your finger contains oil particles and bacteria to irritate the skin.
Go For the Minimalistic Look
If you apply more ingredients and products, this can increase rashes and irritation. Test a new product in some portion of your neck or arm to check if it does not react negatively with the skin. Choose a sheer greenish-tinted primer as a makeup base. Add protective bases to make sure the shelf life of the makeup is not limited.
Oil-Free Foundations and Concealers Work Best
Opt for oil-free concealer and foundation that offers comprehensive coverage and ensures the right look, whether it is full or sheer. The foundation should match the skin tone as much as possible and the concealer should be just a few degrees lighter than your skin.
How to Apply Concealer and Foundation
Always use a gentle touch for best results. Antibacterial foundation brush can be applied. The same holds true for the concealer. Look to hide rashes and bumps or visible vessels that give a reddish pink hue. Use foundation all over the skin to create a skin tone that is even. Antibacterial concealer brushes provide the gentle touch without irritating the skin.
Corrective Make Up Works
Those with moderate or harsh forms of rosacea should consider cosmetics that are specially created for this condition. Choose from a profusion of formulations with UV sun protection that match the natural color of the skin and give a flawless look.
The Blusher Question
This biggest point that women with rosacea face when it comes to makeup is whether they should apply blush or not. Mineral powder blushes are available. But again, use an antibacterial brush and apply very little blush because your skin has a natural redness.
Gentle Eye MakeUp, Natural Lips
Opt for a natural look when it comes to the eyes. This is more so if you suffer from ocular or eye-related rosacea. For this reason, it is important to treat the under eye area of the skin with gentle care. Mascara should be gently applied. Use the eyeliner sparingly. Check mascara formulas which can be removed easily. Opt for natural, neutral shades when it comes to eyeshadow and the lips too. This is to ensure that the lips remain natural to look at. Too red a shade of lipstick will only stress the redness of the skin.
Best Makeup for Rosacea

While cleaning the skin is an important step in any skincare routine, it acquires even more relevance in the case of those who have rosacea. Cleansing before applying makeup removes toxins, impurities, excessive oil and dead skin cells which can complicate the condition of those suffering from rosacea.
Non-soap cleansers are the best, say beauty gurus. This is because soap removes natural oils from the skin and leaves it dry. Nonacidic non-soap cleansers such as Aveeno are the best. Cleanser needs to be applied using fingers and cold to warmish water to prevent an outbreak in your skin.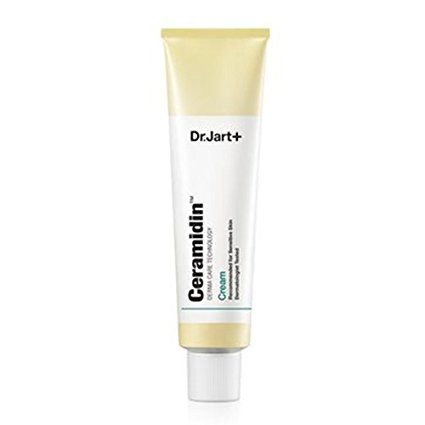 This liquid moisturizer is the perfect way to retain the natural oils and moisture in the skin and avoid harmful elements that damage the skin. Rosacea causes the skin's barrier to be damaged by swelling and allergens as well as irritants can enter the skin rapidly. This is why ceramide and humectant aid in repairing the barrier of the skin and hydrating it.
Mineral Foundation
Mineral powder is a loose foundation containing zinc oxide and titanium dioxide offering natural screening from the sun. It is also more soothing and sensitive to the skin than other kinds of foundation.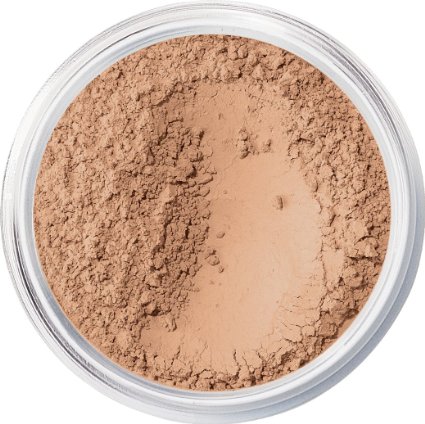 Bare Minerals is a brand that has SPF15 which makes it perfect for protecting sensitive rosacea skin from the harsh UV-A and UV-B rays of the sun. It also has a natural look making it perfect for those who don't want to be made-up. It can be created without synthetic chemicals or parabens and will not lead to dryness of the skin.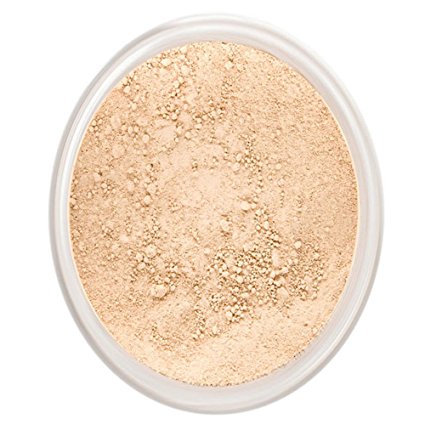 This is a mineral foundation which has SPF15 and calming properties to soothe the inflammation in the skin. Mica rich, this foundation reflects light and moves away from the rosy look that those with rosacea generally have. Lily Lolo is not tested on animals. It is made of pure minerals and no harsh additive. It also is available in 18 colors and retails at a reasonable price.
Pressed Powder
Pressing with a compact, this foundation can be spread out using brush or sponge for best results.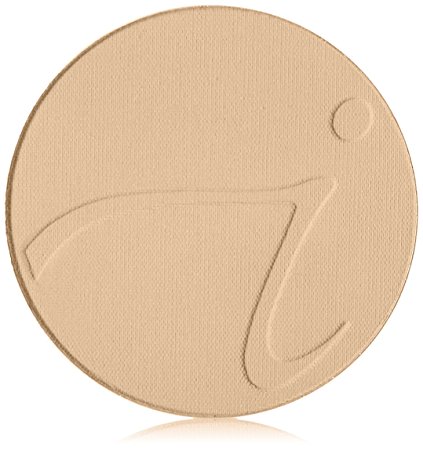 This brand offers a pure pressed powder foundation which is mineral content. This means it has no synthetic additives or chemicals and is free of oil and parabens. This is what makes it ideal for those with rosacea. Pomegranate extract rich foundation minimizes ultra-violet ray damage and you can go in for the yellow shade which works best to cover the redness.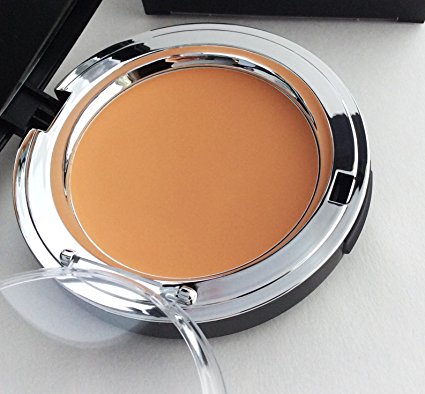 This mineral pressed foundation is extremely fine and offers the ability to give the skin the ability to breathe freely. Even finished complexion ensures that the skin does not look blotchy.
Minimal allergens and irritants enter the skin. Younique Touch is perfect because it contains soybean oil and vitamin E which conditions the skin and protects it from these. This brand's company even comes with a 100 percent money back warranty if the product does not work for you.
Liquid Foundation
This is one of the foundations which can be applied anyway- through sponge, brush, or fingers. But be careful when you are choosing liquid foundation because this can exacerbate the conditions of rosacea.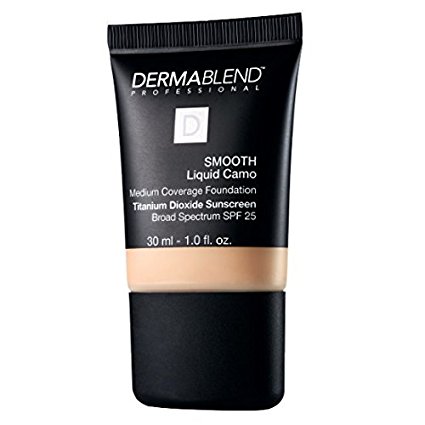 Dermablend is a reliable brand. This smooth liquid camo foundation is specifically developed for those with birthmark, tattoo, scars or rosacea. This product permits the skin to breathe and has a smooth finish.
It covers up minor redness and does not contain any fragrance. It is perfect for sensitive skin as it hydrates the skin all day long. With a sun protection factor of 25, it also saves the skin from exposure to the sun which is known to prevent the triggering of symptoms.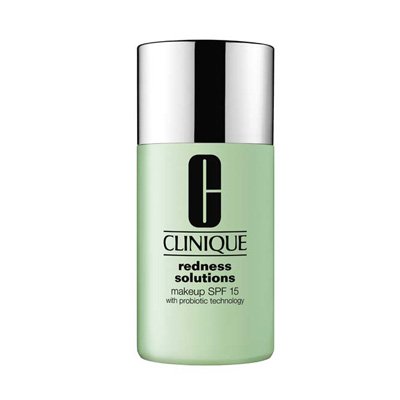 This is a solutions makeup which treats the redness and covers and conceals it at the same time. It also has probiotic technologies to use good bacteria. This protects the skin against ecological allergens and irritating substances. Free from oils, Clinique offers protection against redness and blushing. It also has a sun protection factor of 15 and is rich in antioxidants.
Cream Foundation
This is slightly more thick and provides more comprehensive coverage as against liquid foundation. This can be used to completely conceal the redness, but care should be taken because the product is a thick cream that can also cause pore clogging leading to breakouts.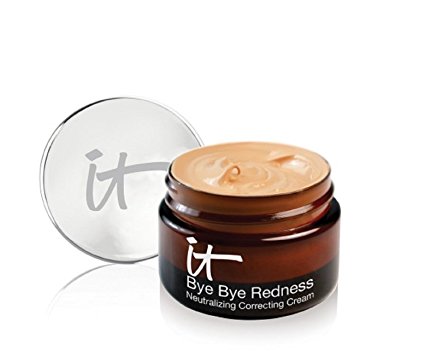 It Cosmetics is another good brand. Its Bye Bye Redness Correcting Cream neutralizes the redness and makes the skin soft, supple and smooth without that caked look. It is also rich in the following substances making it perfect for cosmetics that heal the skin:
Colloidal Oatmeal
Avocado
Collagen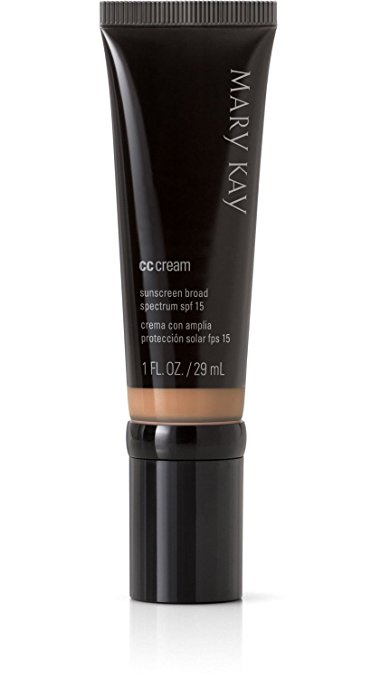 This cream foundation also comes with a sun protection factor of 15 offering a light protection against harsh sun rays and a natural complexion that is free of oil and fragrance. Vitamin E enriched and filled with botanical ingredients to soothe the skin, this cream foundation can easily be purchased online.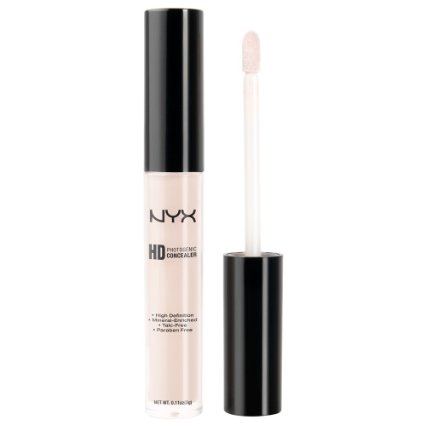 NYX concealer wand can cancel out the harsh red spots and target specific areas where redness can be masked becomes far easier with this concealer.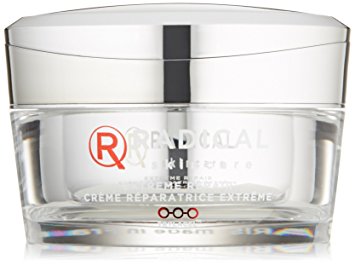 A sunscreen plus cream from Radical Skincare has an SPF30 which is perfect for protecting the skin from harmful rays of the sun. Sunscreen is broad spectrum which blocks both UV-A and B rays. For this, it should also have SPF30 to block out damaging rays as chemical based sunscreens have been known to act contrary to calming the skin and actually trigger more aggravation and irritation.
Conclusion
Rosacea is not a crippling condition, but it can be a hugely embarrassing problem for those who do not know how to cope with it. Using makeup to camouflage the condition and heal it is perhaps the best way around this chronic skin condition which has no cure.