If you want to learn more about Probiotics, you came to the right article.  We'll try to give you all the information that you would be like to have in order to understand Probiotics and how they work to protect your body against the various diseases that may attack it in the future.  However, before we begin let us first go through the basics of Probiotics.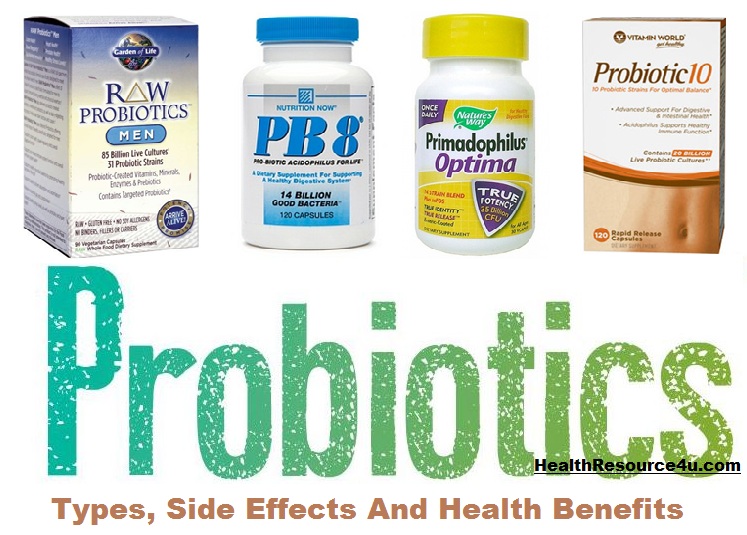 Definition of Terms
Probiotics are defined as nonpathogenic organisms that are embedded into the regular diet in order to alter the microbial environment within the body.  This will lead to structural changes within the body that will be beneficial not only in terms of digestion but also to the person as a whole.
Probiotics are substances that prevent pathogenic elements from invading the body which therefore increases the immune system of the patient.  In addition to this, it will also increase of metabolic rate of any patient's digestive tract.  It will help the fermentation of the usually non-digestible fibers and will also help store energy through chains of fatty acids that the Probiotics will help produce.
Additional Benefits of Probiotics
Here are some additional benefits of having Probiotics inside your system as follows.
They remain viable after culturing which means that they don't easily get damaged during digestion.  This also means that it will still be able to reap the benefits of Probiotics for many years to come during your lifetime.
It will also help reduce diarrhea that can be associated with the misuse of antibiotics.  This holds true for infants.
Different Types of Probiotics
There are many different kinds of Probiotics you need to know.  Here is a list of just a few of the known probiotic-that can help your body be the best it can be in terms of digestion.
These are the two main kinds of Probiotic bacteria that stays within the intestinal walls of the body.  It has antimicrobial properties that help in increasing the digestive strength of the patient.  They work in such a way that they inhibit the development of pathogenic microbes that may be harmful for the physical health of the patient.
Having Probiotics also help in terms of making sure that the intestinal flora would be able to secrete the proper nutrients needed by the digestive system in order to function well.  Some of the secretions that can be affected by Probiotics would be immunoglobin.
This substance will help prevent the bout of antigens and pathogens that may be harmful for the body of the patient.  It will also prevent other viruses from getting into the body.
Having Probiotics in your system is important because it will also help in maintaining the normal internal environment of the digestive tract.  Research showed that an infant that has low probiotic amounts in the body will tend to have an altered digestive tract.  Because of this, he will be more prone to bacterial infection in the future.
How do Probiotics generally affect the immunity of the patient?  Here are some of the major answers that you need to know.
Probiotics will be able to affect both innate and adaptive immunity.  Below is a list of those effects as follows.
For Innate Immunity
•         Fights and prevents pathogen colonization
•         Decreases intestinal penetrability
•         Helps increase healthy cell activity within the body
•         Increase production of Mucin
Adaptive Immunity Effects
•         Increase the number of secreted enzymes for digestion
•         Shaping of seditious gut safety reactions
•         Enhance humoral immunity
Other Health Benefits
Aside from those mentioned, it will also help prevent diarrhea.  It can prevent an infection caused by diarrhea that can be related to antibiotics as well as traveler's diarrhea and all other types of diarrhea that can be derived from viruses.
However, the specific procedure as to how Probiotics can stop diarrhea is still unknown.  Aside from this, it can also help prevent allergies from occurring inside your body.  Specifically, Bifidobacteria is the one responsible for preventing allergies from occurring in a patient.  However, related studies that prove the efficacy of this theory remains inconclusive.
Other Related Diseases
Furthermore, there are other related diseases that can be prevented by Probiotics.  These are as follows.
Necrotizing enterocolitis
Viral diarrhea
Eczema
In connection with this, external introduced Probiotics have been found to give out anti-inflammatory properties that can relieve the patient of any particular symptoms with regards the allergies that they have.
Use and Safety
Just like any other medications, the doctors strictly advice the patients to not self medicate when it comes to introducing Probiotics externally into the body.  There's a proper dosage that you need to remember before using.
This is why is very important for you to let your Dr. Know right away if you ever you would need to have Probiotic injections.  Keeping in contact with your doctor will also help you understand more about the condition and how you can get more Probiotics for your system.
This way, you will be able to keep yourself safe from any complications that may arise in the future.  Always remember that your doctor will never leave you to fend for your own.  Do not hesitate to ask questions and learn more about certain things that you would want to know about your physical as well as your mental health.
In addition to this, if you have symptoms of diarrhea you should also not hesitate to go to your Physician right away.  By doing this, you will have prevented yourself from incurring any more complications that your condition may inflict upon you.
Remember that an ounce of prevention is always better than a pound of cure.  If you're able to prevent yourself from incurring any infections, then you would also be able to live a normal life without additional fear or worry that you might get sick someday because of not having Probiotics in your system.
Conclusion
Your immune system is an important part of your body.  Without it, you will not be able to fend off any kind of viruses or bacteria that may come your way.  If this happens, you will end up hurting yourself even more.