The Smart Points calculator is a tool that helps people who want to control and reduce their excess body weight. It is the latest method of Weight Watchers which is a weight loss program that encourages you for smarter foods selection. The Weight Watchers weight loss program is characterized by multiple health benefits including weight loss.
This special tool considers a person's complete lifestyle and eating habits and that what makes it a smarter tool that is unique and effective than other commonly used weight management tools. The smart point calculator can estimate the point value of any food with recognized parameters.
You can utilize the Smart Points calculator to find out weight watchers points for the diets that you eat in a day. Weight Watchers is one of the most effective programs for weight loss goal which has gained immense popularity in the recent past. In the WW program easy to calculate points are used which then subtracted as you eat any food in a day.
As available online so you are free to use it at any point in time of the day by sitting anywhere without any issue. With this smart application, you can easily live within your daily and weekly allowance that ultimately helps in reaching your final goal of weight loss.
As now you are pretty much sure about the values of foods that you eat in a day so you are now capable to select foods more smartly that can actually benefit your health without affecting your weight loss goal in a negative way.
The smart calculator needs the nutritional values of all the foods for calculation. That means if you don't have the data or nutrition value of a food that you eat in a day then you cannot get an accurate amount.
You need to enter the nutritional value of food on the left side of the calculator and then click on calculate. The result will show the total smart points value of the said food item. Click on the reset button if you need to calculate the smart point of another food and repeat the same step for calculating its smart point values that you can use in the weight watchers program.
What is Weight Watchers?
Weight Watchers is a popular weight loss program run worldwide. It helps its participants to start and maintain healthy lifestyle choices, for example, eating only healthy foods, etc. This helps its participants to lose weight more easily along with gaining other health benefits such as improving skin, hair and physical health.
Its participants enter every meal detail they eat in a day in its app where smart points are given to every food which is a unique and simple calculation technique. This app analyzes how far you are from your goals and your progression rate.
In the WW app already 2,90,000 products are listed with points and the WW points calculator is there to calculate the point of any new meal excluding the listed food products. It calculates the point of a meal by considering its sugar, calories, protein and saturated fats content.
Apart from improving your physical health and weight reduction, it is also beneficial for balancing and maintaining your mental health and well being. Being its participant you are encouraged to eat mostly real foods and self-prepared food and stay more active in the day to day life.
The weight watchers calculator can easily calculate smart points on your every movement or exercise practice and a new snack meal intake. This makes this weight loss program more unique and effective than other weight control diet programs.
How Smart Points Calculator Works
The Smart Points is the latest technique of Weight Watchers for assigning points or values to foods so that its participants can make smarter food selection. It was first introduced in 2016 and since then it is performing its tasks very effectively. In the year 2018 WW introduced the FreeStyle plan which still uses the Smart Points calculation method.
The daily allowance point in the Smart Points method is calculated individually which differs from person to person both before and after the introduction of the FreeStyle plan. Hence there is no set formula for calculation as each individual is different with respect to their individual lifestyle and food choices. In order to avail of your daily or weekly allowance, you must be a member of the WW weight loss pan.
The Smart Points assigns points to different foods considering factors such as their protein, fat, calories and sugar content. In the starting phase of this program, each member is given a set amount of daily points on the basis of the individual data such as age, gender, height, and weight loss goal. Though in this program no foods are off-limits still dieters should try to stay below their daily allowance points in order to achieve their weight loss goal successfully and easily. In this calculation technique, healthier foods are given low points and unhealthier foods such as soda, chips, and candies are given higher points.
In the WW FreeStyle system which is also based on the Smart Points system, more than 200 foods are rated with zero points. This flexibility makes the life of its participants much simpler as these zero points of food does not need to be tracked or measured. Some zero-points foods include fish, eggs, skinless chicken, plain yogurt, tofu, etc. These foods are some of the examples of high proteins and low low-calorie foods.
Before the introduction of the FreeStyle program, the zero-rated foods group was limited to non-starchy vegetables and fruits only. Now higher points are given to foods that are high in sugar and saturated fats content and high protein-rich foods get the lower point value.
So with this new program of Weight Watchers, dieters are encouraged for healthier food selection instead of making diet selection on the basis of points basis allotted to them on a daily or weekly basis.
Importance of WW in Weight Loss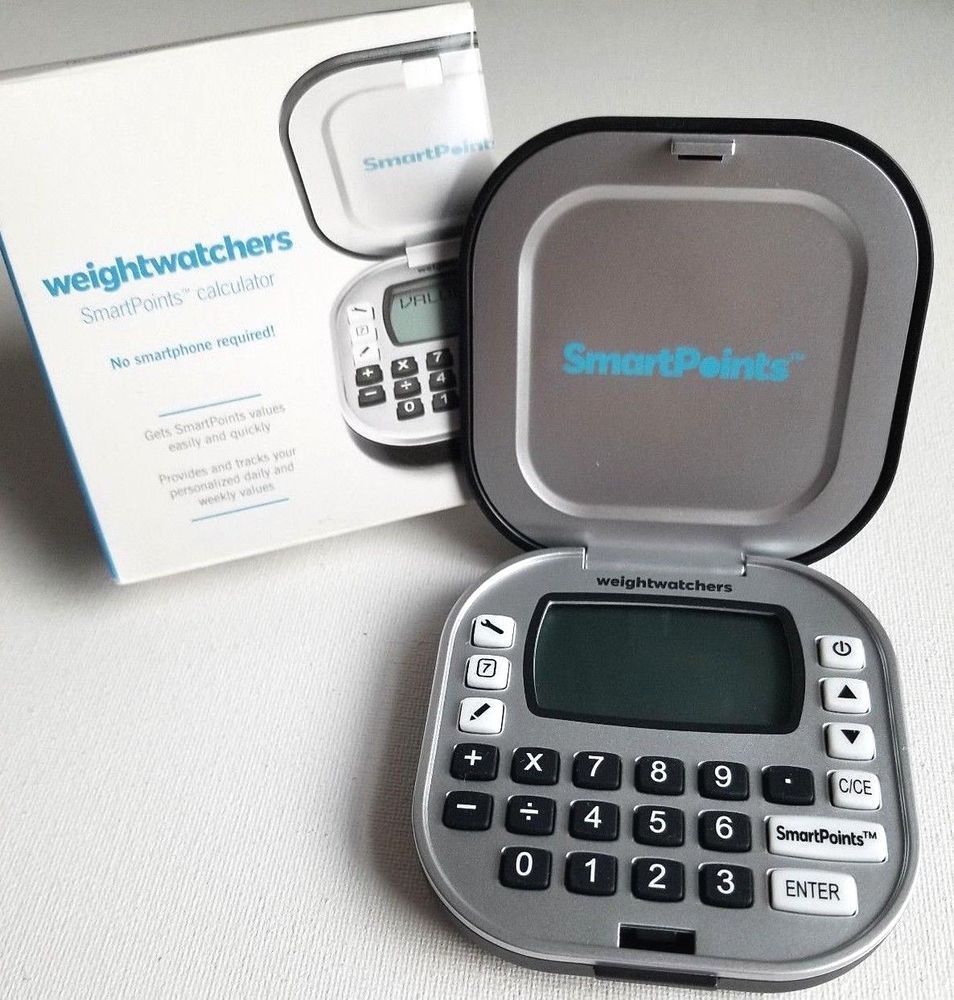 WW, formerly known as Weight Watchers is a healthy weight loss program that helps you in achieving your target in a much healthy way.  This is a comprehensive program based on scientific researches and is backed by 50 years of glorious success.
Smarter Food Choices
The Weight Watchers program guides its members to make an only smarter selection with regard to foods and exercises without compromising to any specific food group.  This is the unique feature of this program which differentiates it from other weight loss programs available in the market.
It teaches you new healthy habits and allows you to stay connected and get the necessary guidance with the 24×7 accessibility to its resources and support services. Basically this weight loss program is structured on four basic pillars such as smart food choices, exercise, healthy habits incorporation, and full-time support system. These strong four pillars are the reason behind the successful weight loss stories of millions of people worldwide.
Based on Research
The weight watchers program is a comprehensive and healthy weight loss technique that is backed by research. People who participate in WW meetings from time to time show faster results in terms of weight loss with a comparison to those who do not attend these meetings at all.
This is because you get better suggestions, guidance and special online subscriptions eTools which you can easily operate through your mobile. These benefits are only limited to the members of the meeting, not to others.  As per one study report, people who incorporate this weight loss program in their lifestyle reduced their weight eight times greater than those who try to lose their weight by own.
It Works for All Kind of People
The best part of the WW weight loss program is that it is for everyone irrespective of unique food choices, health conditions, and age. This program emphasizes eating more real foods that are healthy for every individual. It doesn't make a limitation on special food intake not it prescribes to eat only certain foods.
The program focuses on motivating its members towards healthy and satisfactory diet choices. It is called Weight Watchers Power Foods that you can easily identify without putting your head much. These foods are rich in fiber, protein, low in fat and carbohydrates that make you feel fuller even with little portion consumption.
Herein lies its role for faster and easier weight reduction as you automatically stop over-eating when your stomach get fuller even with little intake of meals that come under this program.
Also, it focuses on the consumption of balanced diets which makes it ideal for all kinds of people including foodies, vegetarians, steak eaters, fast food lovers, and both the genders. When you follow this balanced diet routine you are quite obvious to lose weight in a healthy way.
Offer Flexibility
This weight loss program is very much flexible which makes it better and adaptable than other weight loss programs. The WW program assigns zero points to lean proteins, fruits, and vegetables that encourages its members to eat them in bulk. Also, it allows for adequate dairy and grains intake within the daily Smart Points allocation limit. Its members are allowed to follow it in a variety of ways as per their suitability.
As per your suitability, you can follow this program online by using its online tools features or can attend its meetings directly which again contain full comfort for its members across the countries as thousands of WW weekly meetings are scheduled which offers you the benefit to attend at the time which suits comfortable according your daily life schedule.
The best part of this program is that along with attending the meeting you are also open to subscribe for its eTools, WW OnlinePlus & mobile tools which you can use from anywhere and anytime through your mobile.
It Teaches Lifelong Weight Management Skill
The weight watchers teach you healthy eating skill that makes you expert over time. Resulting in even after a long time of this program you remember the proteins and serving size measurement technique that helps you in cooking healthy foods at your home.
The WW program allows you to eat everything within its guided limit or weekly allowance. Hence there is no food restriction and you can enjoy your favorite food within your daily allowance limit. This makes this program rational means something that is adaptable without much pain.
So you can easily follow this program throughout your life with its doable and effective lifelong weight management skill once you learned and get adapted to them.
Slowly and Steady Weight Loss
The Weight Watchers weight loss program works on the principle of slowly but steadily which means you might not see a drastic reduction in your weight within a very short span of time however this doesn't mean that it is doing nothing. Your weight is shredding week by week but in very low volume. Its members can expect to lose one to two pounds in a week's time. In order to understand the effectiveness of this program one research conducted on self-help people for weight loss and weight watchers for 12 weeks, and weight watchers for 52 weeks.
The result shows that people who were in 52 weeks programs show better results in terms of weight reduction than the 12 weeks means shorter duration programs. Again the result of 12 weeks program was much better than those who were dependent on self-help for weight loss. This means if you go by this program, in the long run, you can lose an effective amount of weight that you can even sustain for a lifetime if you follow its guidelines persistently.
It Show Ripple Effect
With the weight watchers weight loss program you can also enjoy the ripple effect that means people who participate in this program their spouses also benefit from it. As per one study report published in the year 2018 on obesity people, says that there is significant weight loss seen in spouses of the Weight Watchers program in spite of the fact that they never joined such a program ever in their life. This dual benefit is really amazing which every WW participant can grab by joining this program.
Encourages to Exercise
The weight watchers program is such that it naturally encourages its participants to move and exercise more in everyday life. This is because with every body movement and workout practice you rewarded with FitPoints which further helps in balancing your dietary intake for the day. Proper guidance available in this program for the new exercisers and also for those who have the ability to exercise more intensely and to burn more amounts of calories.
This specific idea encourages its participants or in more precise terms gives positive boosts for more body movement to earn more FitPoints and keep all its participants on the right track for losing weight consistently.
Reduces the Risk of Diabetes
As the WW weight loss program focuses on more nutritious food consumption by encouraging healthy diet choices so along with reducing your weight it also ensures that you won't get a victim of type 2 diabetes which is a more common health concern associated with Over-weight and obese people.
Also, it helps in increasing insulin sensitivity and blood sugar control in people who are already diagnosed with diabetes disease.  As per one study report published in BMJ Open Diabetes Research & Care in 2017, a group of pre-diabetic people who joined free Weight Watchers program managed to reduce their blood sugar level and also 38% out of these patients managed to have normal blood sugar level after participating in this program for certain period. Another study report says that after joining this weight loss program even diabetic people show better control over their blood sugar level.
It Offers Lots of Support and Resources
The WW weight loss program offers lots of support and resources with a comparison to other diet programs. Its mobile app and website are very user-friendly and you get all time support in its online platform. You can easily calculate and track Smart Points and also get new healthy recipe ideas over there.
Those who like to have group support can also attend the group meetings conducted on a regular basis. If you want one-on-one support then you can sign up for a premium membership that offers personalized coaching to its members.
If you are using any other weight loss app or device such as Apple Health, Map-My-Run, Withings, Jawbone, Garmin Vivofit, Misfit, etc then you can easily sync your activity to the Weight Watchers so that all your physical activity and weight loss data remain at a single place for easy management.
No doubt the Weight Watchers weight loss program is an effective weight reduction technique with its Smart Points easy calculation tools, however in order to avail its full term benefits you have to be consistent otherwise you cannot expect to achieve your desired goal.
[expand title="View Article Sources"]
[/expand]