When I first started exercising again, I struggled with so much frustration because the weight did not come off fast enough! I am probably not alone when I say that I expected my drastic changes to be rewarded with drastic results. It wasn't long before I gave up – but I did not give up for good! After all, doesn't it take a longer time to break a habit than it does to make one?
Jules Renard explained it pretty concisely with the comment that Laziness is nothing more than the habit of resting before you get tired. My attitude and approach to my goal of melting away excess pounds needed a workout, too. As soon as I stopped focusing on losing weight and started focusing on adopting a healthy lifestyle, things started to fall into place.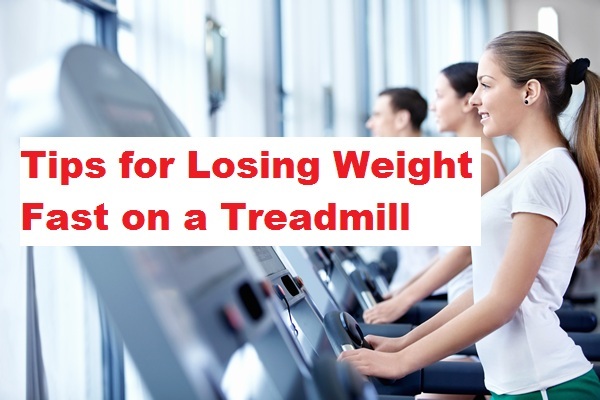 Results didn't happen overnight. It took a lot of motivational quotes plastered on the refrigerator door, trial and error, and no small amount of introspection. Can you remember taking your first steps? Probably not; I know I can't! It probably would have come in handy to remember that everyone has to learn how to crawl before learning how to walk, and the same is true for building new lifestyle routines.
One of my biggest problems was pushing to my limits too soon. Every time I'd just end up sore for the next few days. Stiff, achy limbs made for an uncomfortable daily routine. If I allowed my inner voice to have its way, then I would have dismissed the thought of
exercise all together. There's only one solution to this dilemma, and that's good, old-fashioned calorie burning.
If you're like me, there are simply not enough hours in the day for all of life's responsibilities. With working, preparing healthy meals for two teenagers and a wife, scaling that mountain of laundry; who has time to work out? This is why it's so important to make your workout more efficient. Some sources suggest that elevating your heart-rate for 15 intense minutes is as effective as an hour of moderate exertion. Even if you have to build up to a full 15 minutes, the important thing is to keep moving. Here are some tips from things that worked for me:
Losing Weight Fast on a Treadmill
1. Don't skimp on the pre-workout cardio.
Just because you're going for a short, effective workout, this doesn't mean you should skip your warm-up routine. Combine deep breathing, stretching, and some low-impact aerobics to get your muscles limber and warm. I was surprised to find out how many sports and exercise-related injuries can be traced back to a failure to warm up properly. The best treadmills can help you warm up. I set mine at a moderate level and slowly increase the pace till I'm walking at a decent clip. Then I'm ready to begin my workout.
2. Consider interval training.
For the most efficient workout, up the intensity so that you balance working at your maximum heart-rate with brief periods of recovery. In the case of interval training, rest is not the same thing as recovery. Build up the speed of your treadmill until you're at an all-out run and continue for as long as you can. Then slow down to a decent walking pace; one that allows you to still carry
a clipped conversation. This altering between recovery and intensity will not-only strengthen your heart, but will also increase the potential for rapid weight loss.
3. Keep it interesting.
Instead of playing around with your speed during interval training, why not play around with the degree of incline on your treadmill? The steeper the incline, the harder I have to work. I can really feel the stretch in my legs as I work to take longer strides, working muscles that normally get overlooked when I'm working with speed intervals. Besides, that extra burn in the backside makes me
say good-bye to calories associated with that chocolate cake I couldn't turn down last night.
4. Run hungry.
This doesn't mean run on an empty stomach. Some sustenance is necessary, but the same rule for swimming applies here – wait thirty minutes to an hour after eating before working out. If you must eat, make it small, like a protein bar. Fill up on water rather than sugary sodas or sodium-packed sports drinks. This holds true if you're planning a quick jog around the block or a full workout on one of the best treadmills on the market.
This is goes deeper than simply avoiding cramps, fatigue, and nausea, during your workout. If you load up your belly before your workout all that food will just sit in your gut as your body shifts gears to fuel your working muscles. Likewise, if you wait until after a workout to eat, you'll be more likely to reach for something healthy as opposed to ruining all of your progress with a hot fudge sundae.
5. Get the most out of your post-cardio burn.
For about an hour after working out, your body continues to burn calories at a faster rate than it would compared to you just sitting around. The intensity of your workout plays a big role in just how many calories you burn during this post-cardio recovery. Lifting weights increases this even more, so consider integrating weight resistance into your routine for maximum calorie burning during, and after your workout.
Probably the biggest thing to remember if you want to get the most out of your workout is to just do it! All of the best treadmills in the world are worthless if you're not willing to get started, even for a few minutes a day. There's plenty of ways to keep exercise interesting so that you come back again and again – employ the buddy system, keep an online journal, the bottom line is to get started and keep doing it, I know you can!