It's quite easy to start something but really very tough to stick with it for a long time and with the same courage and consistency. This mainly happens because we all human being have very less control over our mind and thoughts that prevent us to stay stick with our plan and goals. This is the reason initially most of us start a diet plan but after some time we don't follow them. So to make your way easy here we have come up with some tips to stay on diet path.
A proper diet plan is essential for each and every individual as because it not only prevents obesity or unusual weight gain but also keep someone healthy by preventing the chance of major harmful diseases associated with over body weight such as cholesterol, diabetes, hypertension and heart-related health concerns.
Healthy lifestyle and well-balanced diet plan ensure a healthy body and healthy mind of the person who is following it consistently without any break on any condition. This needed to be stick with the diet chart that you have prepared to maintain your body weight and overall health.
Tips to Stay on Diet Path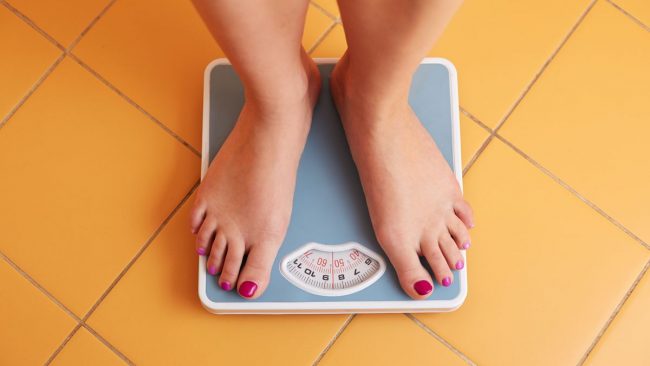 Sticking on the diet path needs the proper determination on your diet plan however it is often seen that after one or two month people usually lose their determination and day by day they ignore their diet plan one after another. With this much fluctuation you cannot expect the full desired result and even if you manage to lose some of your weight in the initial time, in the long run, you will again start putting those weights.
Also, you cannot expect full and optimized health in the lack of consistency while following your diet path. However, if you will follow our tips for staying on the diet path then you can achieve your desired body weight along with good health forever. Below are the best possible tips or tricks to staying stick with your diet plan.
Be Realistic
An unrealistic plan always ends up with the discouragement and discontinuity after few months when you unable to achieve your desired result within your expected time. This is the reason most of the high body weight or obesity people who make an unrealistic plan like losing up to 10 to 12 kg body weight within few months give up their weight loss program in the middle of the path.
Also, even if you manage to lose extreme body weight within a few months with rigorous exercise practice and any other way then it affects your overall health badly. Remember, weight loss program is conducted or followed to lose body weight in a healthy way and this is a continuous process which goes on lifetime even if you achieved your desired weight as because it ensures or maintain your proper body weight and prevents further unusual weight gain.
Sudden weight gain by following any procedure is in no way good for health also it is simply unrealistic. So if you want to stick on your diet path then make sure your weight loss program is based on realistic things like plan for a possible amount of weight loss and give yourself necessary time so that if you cannot achieve your target on the time they don't get discouraged and leave your plan in the midway only without accomplishing it.
Keep Unhealthy Diets Away from your Reach
It is the common tendency of human being to get tempted by the unhealthy diets or foods when you see it or when it is within your reach. So make sure your house is isolated with unhealthy diets or snacks or even it is there then keep it far away from your reach and sight.
When you eat healthy and nutritional diet every time your stomach craves for the junk food and nutrition-less diets because of its tempting taste that is liked by your taste bud. This can break your diet plan program in the middle path if it comes in your sight and mind. Say your family members and friends to hide these diets from you as you want to stick with your diet plan. If it remains out of sight slowly it will go out of your mind and then you can successfully achieve your target to lose extra body fat.
Always Keep Healthy Snacks with You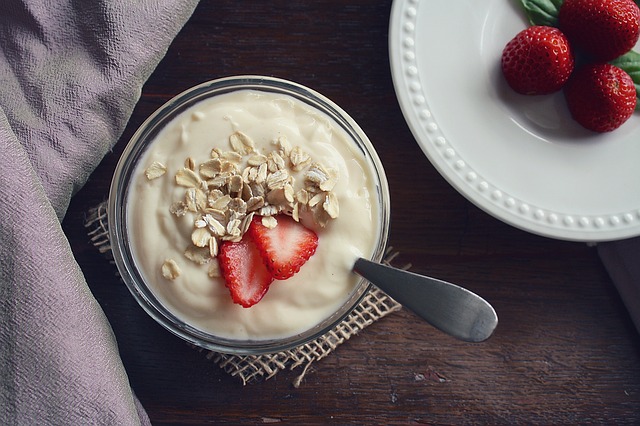 No one can stay every time at home and have a healthy diet easily available at the home place. We all have to travel for a few to very long hours to reach our destination place. When it is only about 1 to 2 hours it's quite manageable but when travel time is extended up to 6 to 8 hours it's very obvious that we feel a craving for unhealthy snacks or processed foods available outside.
The moment you eat unhealthy snacks or processed foods in order to quench your desire for the meal then and there only you cross your diet track and this tempts you to eat such snacks again and again. This way you end up with an unsuccessful diet program.
This issue you can easily cope up by keeping some healthy and high protein snacks with you which will not only satisfy your desire for snacks when you are on travel for long hours but also give the feeling of fullness to your stomach until you have some healthy and heavy meal. Peanuts, cashew, almonds are some healthy high protein snacks which you must carry always with you when you are out of your home and want to stay stick with your diet path.
Join a Diet Group
Another super effective way to stay stick on your diet path is to join a diet group and if you are not getting such a group then you must join at least to a diet buddy. It is been proved in surveys that a diet group or diet buddy following a healthy lifestyle influences a lot to others and make enthusiastic to maintain a healthy lifestyle just like them.
When you stay in touch with a diet buddy together you can share experiences with each other. This will also enlighten your way that what diet plan is more effective and easy to maintain etc. Also whenever you will feel discouragement or think to quit your diet program you will get emotional support from your buddy or group. If the buddy is your partner or any other family member then it's become more suitable for you to follow your diet path smoothly.
Learn from People Experiences
People who have successfully brought a reduction in their body weight just by staying on a proper diet plan can help you a lot in your way to stick on your diet path. You can ask about their experiences, the hurdles that they have faced and how they overcome each and every hurdle to reach their desired body weight.
You can also buy weekly or monthly published food journals in which people often share their experiences and total diet chart and lifestyle changes that they made in order to stick on the diet chart for a very long period. You can get new ideas and suggestions also here that will keep your mind strong and determined towards your goal.
Every time Give Yourself Reward
Self-motivation is the best motivation for any work or target achievement purpose so you can positively motivate yourself by giving you a reward at your each success point means whenever you manage to decrease some of your body weight.
Make sure that this reward is not any processed food or unhealthy snacks or ice cream as it will again force you to leave your path by hitting your determination level. Give some pleasing and purposeful rewards to yourself such as go for shopping, do a beautiful haircut or get a healthy message at spa etc.
A tendency of giving an attractive and mind blowing reward to yourself will boost your motivation level twice and with the double energy, you will follow your diet path to get such attractive rewards again and again.
Exercise Everyday
When you are on your diet path it will be a prudent step to include daily exercise as a part of your healthy diet program to overcome your excess body weight. Most people think that first they will be stick and accustom to the diet plan when they get fully comfortable then they will also include exercise plan too along with the healthy diet plan for achieving desired body weight.
Remember if you also think that going one by one out of these two different plans to lose body will work for you then you are absolutely on the misconception. It really becomes difficult to adjust to some new activity in your life where your comfort zone is affected. Also, including exercise, later on, will no way accustom with your existing diet habit and it will increase crave for new foods and diets which are not healthy for your health and diet-path.
So for staying on your diet plan make sure that you are simultaneously doing exercise daily for certain fixed time along with following the healthy diet chart. This way the chances exist at a very high rate that you will reduce your excess body fat very fast without compromising your health in any way.
Eat High Protein Breakfast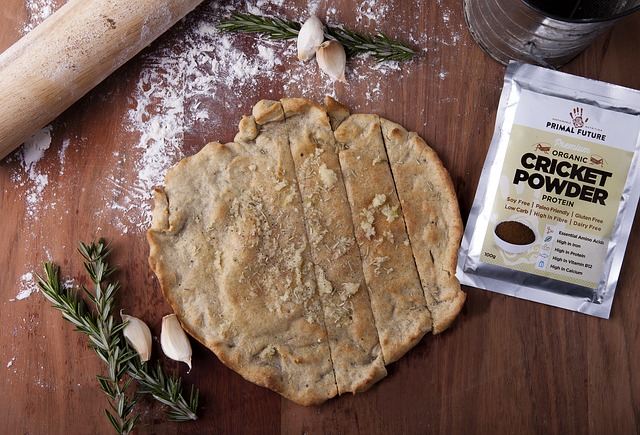 A healthy and well-balanced breakfast keep your body and mind energetic and enthusiastic for your whole day work. Apart from this if you include protein in your breakfast it will keep your stomach full for long hours and prevent your frequent craving for snacks and unprocessed foods which elevate the body fat at a very fast rate.
Protein containing food is good for maintaining your blood sugar level also it controls the cholesterol level of your body. People who take protein-rich breakfast in the morning have a very lesser quantity of calories during the lunchtime; hence they easily stay stick on the diet path without giving much pain to the stomach.
Give Yourself Time
Give your mind and your body to get accustomed to new lifestyle major changes and with new diet plans. It is seen that people who are initially enthusiastic to follow a healthy diet path just after sometimes thinks to give up when they get trouble to accustom with sudden changes.
So in order to stay stick on your diet path give time to yourself and don't lose hope even if you are seeing a dramatic change within a few months. Gaining body weight is quite easy but it's really very difficult to reduce it and again it is much more difficult to maintain the reduced body weight or proper body weight.
Patience and devotion is the key to success to reach a goal. So have patience and trust your path to ensure your determination towards following your healthy diet path as well as a healthy lifestyle.
Track Your Progress Report
Last but not the least, always prepare your day to day progress report or weekly progress report to track and analyze your progress out of your diet path. This will bring a clear picture in front of you which will reveal that what diet practices are working more effectively for you.
This will opens up a new way or source of motivation for you as when you can clearly check your progress report that how close you are about to reach your target. Just like diet progress report you can also prepare the progress report of your daily exercise routine to analyze the things better and technical way.
It is been proved in surveys that women who were preparing progress report while on diet path have reduced their body weight faster than those who were not preparing any such progress report.
Follow the trial and error process to check that which diet plan and the procedure is working best for you. All the tips to stay on diet path mentioned here will make your way easy and less troublesome and you will easily accomplish your target to lose excess and unwanted body fat.