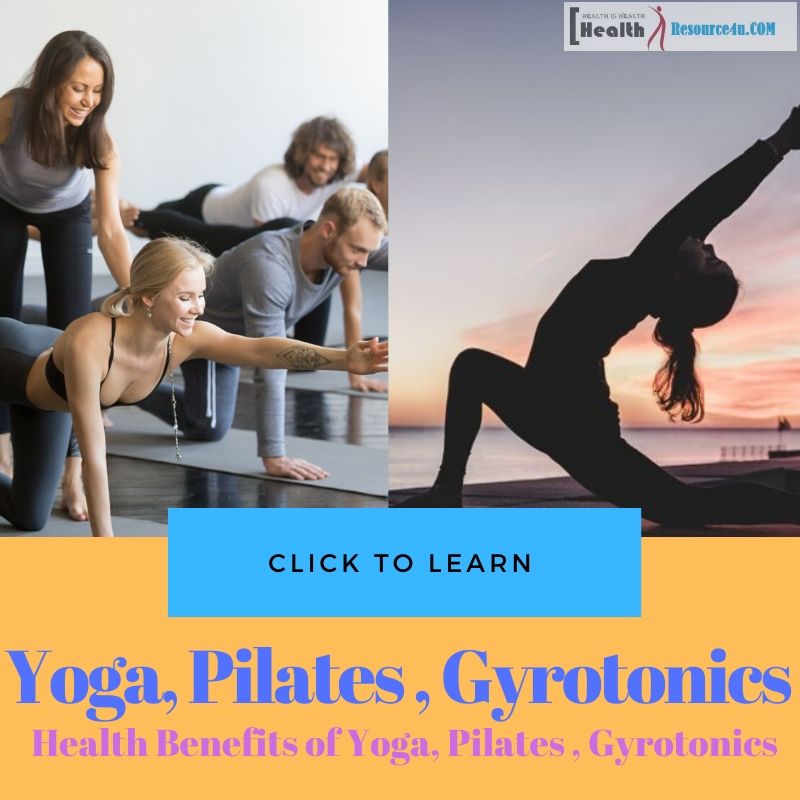 Reading Time: 4 minutes
When you think of exercise, what's the first thing that comes to mind? If it's hitting the gym or going for a run or lifting weights, you're not alone. The majority of people equate exercise with strenuous activities that get your heart pumping, your blood flowing, and sweat pouring. And we all know that these types of heart-pounding exercises are great for both your body and your mind, but they aren't the only way to get in shape. In fact, much lower impact activities, such as yoga, Pilates, and gyrotonics, offer just as many – if not more – health benefits as their higher impact counterparts.
Yoga
Yoga is commonly thought of as an exercise reserved for only the most flexible of people, and something that is more akin to meditation than an actual workout. While this is true in some respects – yoga really does allow you to meditate and clear your mind – it's definitely not a workout restricted to those who are more flexibly inclined, it's one that people of any age, shape, and athletic ability can enjoy. Regular yoga practice offers a variety of benefits, including:
Improved flexibility
The different flows that you do in a yoga practice all revolve around putting you more in tune with your body. This helps you learn how to move with more fluidity and helps increase your overall flexibility as your body adapts to different poses.
 Increased strength
You may not think of yoga as strength training, but moving from pose to pose and using your bodyweight as resistance is an excellent way to improve your overall strength. Many moves are extremely challenging to hold for long periods of time, and the longer you practice the more you'll notice your strength increasing.
Mental clarity
One of the major purposes of yoga is to put you in better touch with your inner self. You are urged to enter practice and really clear your mind, to focus on only you, and to listen to your body. When you end practice you spend several minutes emptying your mind of everything, and once you are able to do this you leave class feeling refreshed and renewed.
Pilates
For those who don't know anything about Pilates, it's easy to make the mistake that Pilates is simply another version of yoga, but this couldn't be farther from the truth. The main focus of Pilates is developing strength that translates to your everyday mechanics. This is done partly through mastering flexibility and stretching – much like yoga – but also through developing exceptional core strength. Yoga focuses on gaining strength mentally, and Pilates focuses on gaining strength physically. You can practice Pilates both on a mat, like yoga, and with different pulley machines. Through each practice, however, you do gain both mental and physical strength. Done in conjunction with yoga, you can achieve total body balance. Some of the benefits Pilates offers are:
Helps put you in tune with your body
Pilates helps people who practice regularly learn to really listen to their bodies. They are able to intuitively understand when something is out of sync, and help people to be more mindful of how they live their everyday lives.
A strong core
Every move in Pilates is designed to help strengthen your core. Having a strong core is essential to becoming stronger overall, and this, in conjunction with your increased body awareness, will help you to stand straighter and move more purposefully, both during your practice and in your life.
A combination of increased flexibility and strength
The moves in Pilates are all designed to help strengthen your core, but they inadvertently also help strengthen and tone your entire body, as well as help improve your flexibility. This then translates into being more effective in all other exercises that you do.
Gyrotonics
Gyrotonics is probably the exercise routine that people know the least about, but it's once that can be widely beneficial to your body. Gyrotonics is a combination of the ideas behind yoga, dancing, and swimming that also uses weights and pulleys to help strengthen your entire body. The moves are similar to those of yoga and of Pilates, making it almost a hybrid of the two practices. People who exercise using gyrotonics can expect:
Better mobilization
Gyrotonics will not only help strengthen your core and improve your flexibility, it will also help your entire body become more efficient at movement.
A low-impact activity that still gives a total body workout
Because gyrotonics is such a low-impact activity it's easier on your joints than more strenuous activities such as running. However with the addition of the machines you also end up getting a total body strength session in, making it a total body workout that benefits you immensely.
A good workout option when injured
The moves in gyrotonics are perfect for people who have sustained some sort of injury because they're low-impact but still help your body move and improve its range of motion. This helps people stay in shape even when they aren't operating at full capacity.
A Variety of Workouts That Are Similar but Not the Same
All of these workouts will help anyone who practices them regularly improve their flexibility, gain more personal and mental awareness, and allow them to enjoy a relatively low-impact activity while still getting in a great workout. However, these similarities are just that – key components of the workouts that make them similar but not the same. Each exercise routine will also offer vastly different benefits, with yoga focusing more on mental strength, Pilates focusing more on physical strength, and gyrotonics focusing on increased mobility. Done separately you can expect to see great physical and mental gains. But done in conjunction with one another you can expect to truly exceed all of your physical expectations. You will come out balanced, strong, and more prepared to tackle not only exercise, but also everyday life, all in a more efficient manner that is beneficial to you overall.