Henna is one of the most important ingredients for coloring the hair, and every natural hair coloring enthusiast extols its virtue. But henna can do more than color the hair. This versatile and useful hair care ingredient maintains hair health and makes hair thick, shiny and strong. Conditioning the hair is another benefit of using henna. Finally, it also repairs damage and maintains the pH balance. Read on to find out why you should incorporate henna for hair health. Clearly, henna is one of the exceptional beauty secrets the East has shared with the world. For centuries, women have tapped henna to beautify, nourish and strengthen their crowning glory – their tresses. Henna leaves were once used for hair treatment, but now henna powder has become really useful for hair therapy. Among the widely known uses of henna for hair is that it is a natural hair conditioner and a coloring agent. Here are some other equally important uses of henna.
Advantages of Henna For Hair
#1 Henna Boosts Hair Growth
Henna's natural properties boost hair growth. This powder can be tried for creating essential oils that nourish and encourage growth. Here's how you can use henna for boosting hair growth. Boil around 250 ml of Gingili oil till it starts smoking. Mix a further 5 cups of henna in the oil and continue boiling for 5 to 6 minutes. Make sure you apply the pack for essential oil twice or thrice per week at least.
#2 Cut Down on Hair Fall
Combining mustard oil and henna powder is a perfect way to prevent hair fall. Boil mustard oil of up to 250 ml, add a couple of henna leaves and let it boil. Keep on the oil for a few minutes after boiling and apply the oil on your scalp within 2 to 3 times per week. Use the oil within a single month maximum.
#3 Apply Deep Conditioning Henna
Henna is an effective conditioning agent that makes hair feel naturally gorgeous. For this, you need a usual tea decoction which then cools. Add henna powder to this and form a thickened paste. Further, add three tablespoons of natural lemon's juice. Post thirty minutes, add two tablespoons of curd. Apply the paste to the hair and rinse this off with a mild shampoo post an hour elapses.
#4 Prevent Dandruff
Henna needs to be regularly used on the hair to cure dandruff and prevent it from returning. For using the henna to prevent dandruff, here's the perfect recipe. Soak fenugreek and/or methi seeds in water over the night and grind it the morning after. Then, mix mustard oil and henna with it and apply the paste
to the scalp and hair too. Rinse it within 30 minutes using your everyday shampoo. Then apply the conditioner and rinse it off.
#5 Cope With Itchy Scalps
Henna powder has antimicrobial and antifungal properties that are responsible for cooling and soothing the scalp. This prevents itching, as well. Grind henna leaves of up to a cup full, half a cup comprising neem and basil leaves along with water. Then, the paste needs to be applied to the hair and washed off after an hour elapses.
#6 Natural Dye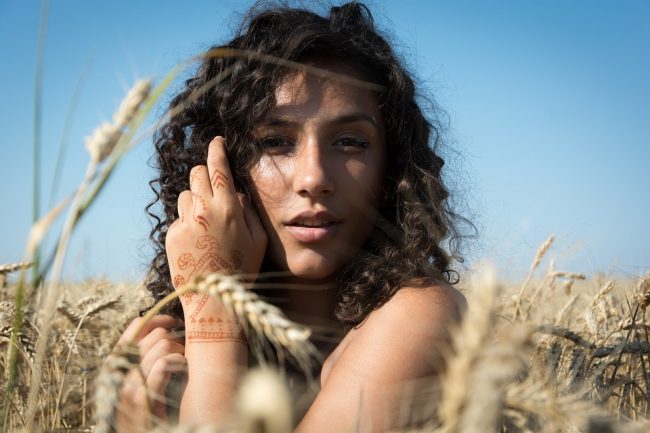 For those who want to hide the gray or white hair, without resorting to chemicals, henna is the go-to natural hair colorant and dye for the purpose. Add honey and egg in the powder and soak mixtures in the iron vessel for richer, longer lasting and deeper color. Don't put henna on the scalp while coloring as this can cause it to be dried. You also need to oil the hair adequately to prevent drying. Another option is to take the henna powder in a single bowl. Then work through the henna powder so that it is smooth and there are no lumps in it. Black tea water needs to be added to this henna and soaked for 6-8 hours. Then the paste needs to be applied on the hair and washed off with water, without shampoo or conditioner. Then take some indigo powder and mix it with warm water to get a thickened consistency. Apply this on the hair and wash off again in half an hour. After this, use a shampoo and conditioner following 1-2 days of the entire process to obtain deep black color.
#7 Repair Split Ends
Dry as well as damaged brittle hair can develop which make the situation more adverse. Henna stops this cycle and provides nourished and deeply conditioned hair. Add henna paste powder, around 2-3 avocado oil tablespoons, and an egg. Mix some water if the paste is thicker. Put this on the hair so that every strand is covered. Keep this applied on for 2 hours at least. Then, rinse it off with water that is lukewarm.
#8 It Balances and Ensures the Scalp is Clean
Henna contains a natural pH balance on scalps. It gets rid of oil and dirt without messing with balance, chemical products.
#9 Hair Remains Lustrous and Thick
Consistent henna use keeps hair fall in check, so you can use henna for hair growth and ensuring locks that are lustrous, thick and healthy. Soak the henna in liquid black tea for 12 hours. Then, mix additional lime juice to the henna pack and add an egg or a small amount of curd to the mixture. You need to apply this paste for 20 minutes, before washing it off. This gives shiny, soft hair.
#10 Makes Hair Soft and Shiny & Manageable
Henna has certain nourishing properties that make it useful for turning unhealthy, dry and brittle hair into shiny, soft and locks that are easy to manage. For this, you need to ensure henna is soaked in water over the night. It should end up having a thick-paste type consistency. In the morning add mashed banana to the paste. This can replace your regular conditioner. Apply the mixture to the hair and rinse this off in five minutes. This is the perfect way of making a scalp manageable and hair in good condition.
#11 Used for Oil Covered Scalp
The Multani mitti/Fuller's earth and henna hair pack ensure oily or oil-prone scalp does not exacerbate hair fall. The Multani mitti should be mixed with water and henna to get a paste-like consistency. This mask needs to be applied and wrapped within a tool. Maintain the hair overnight and wash this pack in the morning-after with the mild shampoo of the sulfate-free variety.
#12 Combat Hair Dryness
To fend off dryness of the hair, warm coconut milk and add some henna to it along with a few tablespoons of olive oil. The quantity of henna needs to be double that of olive oil. Mix the ingredients to a consistency that is thick and apply this evenly on the scalp and hair. It needs to be kept on for an hour and then washed with mild conditioner and shampoo.
Always make sure you purchase organic, authentic henna. The market is flooded with so-called natural products, which are actually filled with chemicals.
#13 Improve Scalp Health
Henna also improves and maintains scalp health with antimicrobial and cooling properties. So if you have an itching, aggravated scalp, henna is the perfect cooling agent to use. It can also be used to treat hair conditions like dandruff.
#14 Repair Damaged Hair
Henna is also extremely nourishing, which repairs damage in the hair shaft. It improves hair elasticity and strength which keeps hair from breaking or splitting off.
#15 Balance pH Oil Production
Henna is suitable for oily or greasy hair. It calms the sebaceous glands and controls oil production. It also restores the pH level of the scalp to a natural acid and alkaline balance, strengthening the hair follicles.
#16 Curbs Hair Loss
Henna also improves the health of hair follicles. It curbs hair fall and boosts the rate of hair growth.
Why Henna Works?
Henna is the most effective known natural hair dye which has been used for centuries by people around the world to give the hair a reddish tint. The dye is delivered from a plant known as Lawsonia Intermis. The tree is referred to as a henna tree.
Indian body art also requires the use of henna. Henna is used for a lot of different customs and traditional rituals during Indian weddings too. Most people love henna throughout the year. It is a beautiful and unique way of creating art.
Henna is the safest dye to be found. Think about how to use these. It is completely natural. It contains one ingredient alone. It is safe to put on the skin which means it is safe for the hair. You can even dry roots and use henna on the scalp without a problem. You don't even need to worry about wearing gloves as the only thing henna does dye the nails yellow.
How To Use Henna
As henna is a hair dye, it is suited for hair growth if one is willing to change hair color. Using henna is an important choice, as henna is the permanent hair color. Over time, it may fade but it can have a strong effect on a lot of time.
Henna dyes the hair with a reddish tint. The exact color depends on your hair color. If there is light blonde hair, the color of the hair after henna can be bright red-orange. If there is a darker color of blonde or brownish hair, one gets a deeper auburn or copper hue. You can even cover up gray or white hair using henna. There are no other shades of henna except red. Other shades are simply containing indigo, herbs or chemical dyes. Be aware these are adulterated products and avoid these chemicals.
But if the henna is mixed with indigo, what is the problem? Quite simply that indigo fades faster than henna. So the color, in the beginning, is different from the color one ends up with. Over time, henna remains while indigo fades. When it can be first applied, expect it to be vivid and bright. Oxidation and color can tame the hair down a bit. Fend off dry scraggly hair, and eliminate dull and colorless hair. Weak and damaged or slow growing hair also receives a boost.
Hair remains soft, smooth and silky with henna. It tames flyaway hair and gives a smooth shine. It is also saturated with color and strong strands that are fast growing. Henna's hair conditioning benefits tame flyaway and frizzy hair, strengthening weak hair so it does not break and fending off split ends. Additionally, it gives a volume and body boost to hair. It also adds a beautiful sheen and offers antibacterial and antifungal conditioner for the scalp and the hair. It strengthens the hair shafts and boosts strong hair growth. Henna also kills harmful fungi and bacteria and wards off the itchy scalp, skin infections, and dandruff. Henna leaf extracts also exert antimicrobial activity replicating the impact of antibiotics when it comes to keeping hair healthy and pathogen free.
How to Know If Henna is Right For You?
You may wonder if henna is a good choice for hair types. It is one of the most versatile hair care treatments in place. Commercial products are good for certain hair types, but henna is good for every kind of hair. If one has straight hair, henna makes for a wonderful conditioner. Whether hair is curly or wavy, henna works very well on it. Henna also impacts the texture of hair. So even if your hair is above average or different from the ordinary, henna loosens up the coils.
Can Henna Be Used With Natural Hair Dyes?
It is safe to use henna along with natural or chemical hair products. Henna can also be combined with other hair dyes. Layering henna is extremely amazing. Skin body art can also be another application of henna. Be wary of adulterated henna as this contains ammonia oxidizer.
How to Condition and Dye Your Hair With Henna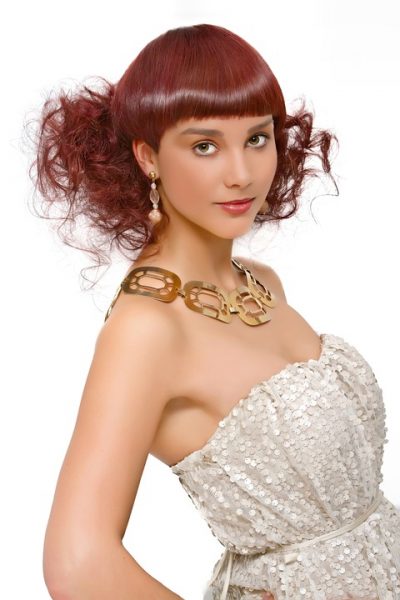 #1 Purchase Pure Henna
Buy henna powder from online stores and because you need just 100 grams of hip length hair, henna is extremely affordable. It also lasts longer and gives a much better coverage as compared to commercial brands of hair dyes. It may be used for thicker hair in more proportions. Still, you can get a pure henna pack which doubles up as a hair dye and conditioner.
#2 Mix the Dye 60 Minutes Before Using It
Use a nonmetallic bowl and spoon, and pour in the henna and mix some lemon juice/apple cider vinegar in the ratio 1:1 with water. Whether you use vinegar or lemon juice, something acidic will be needed which can cause the dye to release. Vinegar is not only cheaper but also works well.
Mix this paste into a consistency like a yogurt. You can add more herbs to alter or enhance color. Once done, just cover the bowl in a plastic wrap and wait for an hour. The dye becomes ready.
#3 Apply it On The Hair
Now, go to an outdoor area, where you can wash off any spillage. Start applying the stuff onto your hair, by rubbing it into the roots and making sure strands are completely covered. Chemical dyes are watery and thin. Be liberal and work your way through. Getting the stuff onto the scalp is not a big deal. It works out completely safe and takes some days for the color to come off.
#4 Wait for the Color to Emerge
This is the part where you need to be patient. Keep the henna on for 5-6 hours and you'll get both the rich hue and the deep conditioning effect you want.
#5 Wash Your Hair
Wash henna out of the hair using a mild shampoo which is free of chemicals like sulfates, parabens, and other additives. The amazing effects will be visible once you dry the hair. There will be a difference in body and volume. Additionally, hair will be soft and manageable.
The leftover paste can also be saved. It needs to be stored in the freezer. Unlike chemical hair dyes, you can use henna whenever you want for treating hair. Strengthen and nourish the hair and make it healthier. Apply multiple henna treatments each year. The color deepens, becomes vivid and shines brightly.
Thus, henna is much easier to apply, than you think. It will get easier as time passes. Henna is also far less costly. Compared to other conditioners and hair dyes, it's totally affordable. Henna dyes the hair to coppery color. The exact tint is based on the brand, crop, natural hair color, and extra herbs. But the color is almost always red. Henna conditions and strengthens the hair, preventing breakage and split ends, besides dandruff, hair loss, and itching.
Further, henna strengthens, conditions and cleanses the hair and scalp. Hair grows quicker, faster and longer. Henna offers to condition and has an incredible long-term effect. Henna is 100% natural, healthy and safe for hair and scalp.
Directions for Using Henna
#1 Henna, Curd and Egg Pack
Add 2 tablespoons of henna powder, one tablespoon of Shikakai powder, and let the paste soak overnight. Add some water to the mix to make it a paste-like consistency.
In the morning, add one tablespoon curd and one egg to soaked henna.
Then apply the mix to the hair, commencing at the root and working through the complete length of the hair. Leave it on for 45-60 minutes.
Wash the hair with a sulfate and paraben-free mild shampoo. Use cool water, not hot, as the latter can cause the egg to harden.
This paste can be used once per week. This hair pack causes strands to become glossier and manageable offering a rich percentage of protein and conditioning processes. It is a mild cleanser that erases follicle impurities and hair without drying exceptionally.
#2 Henna Cum Banana Pack
You will require 2 tablespoon henna and a single ripe banana. The processing time takes 5 minutes.
Dilute henna powder with water to get a paste that shows thickness and consistency. It needs to soak overnight. Leftover henna can be used.
In the morning, mash henna and ripe banana and put it aside.
Then, wash the hair with a normal shampoo and switch the conditioner with the henna-banana mix.
Apply the mixture onto the damp hair and leave it for some minutes.
Then rinse out the hair with cool or lukewarm water.
This hair pack should be used once a week. It helps to make hair manageable and glossy besides improving the elasticity of hair and conditioning the hair till the wash the next day, after this.
#3 Fuller's Earth and Henna Hair Pack
For this, you will require 2 tablespoons of henna and Fuller's Earth. Within the bowl, you need to further dilute the henna and Fuller's earth with water and get a consistent, thick paste. Place this on the hair before bed and wrap your head in a normal towel. Leave on the hair pack overnight. In the morning, wash this with mild, sulfate and paraben-free shampoo. It works well if you apply it once it once a week.
The hair-pack is perfect for preventing hair loss on account of oily scalp. It cleanses the scalp by eliminating dirt, grease, and impurities.
#4 Henna Plus Amla Hair Pack
Use one cup of Amla Powder along with 3 tablespoons of henna powder and 2 tablespoons of fenugreek powder, along with one egg white. In one bowl, add the mix of henna powder, amla and methi/fenugreek along with some water. Add the ingredients and enable the mix to soak for 60 minutes. Apply the mix to the hair from within the roots and work through the complete length of the hair. Wash the hair using a mild shampoo and cool water next.
This protein-rich, nutrient-dense hair pack curbs hair-fall and promotes growth. The eggs, as well as fenugreek, are protein-rich sources that boost hair growth. Additionally, henna and amla powder curb loss of hair.
#5 Hibiscus Plus Henna Hair Pack
For this, you will require a tablespoon of lemon juice, some hibiscus leaves, and henna leaves. Grind the leaves to get a paste that is smooth and consistent to which water can also be added in case the paste is thicker. To this paste, add the lemon in the prescribed quantity and mix it well. Next, apply the hair pack gentle on the hair and scalp. Leave it on for about twenty minutes and rinse the hair with cool or lukewarm water next along with a mild shampoo.
This weekly hair pack helps to maintain scalp health and control dandruff. It also conditions the hair, making it silky and smooth.
#6 Coffee and Henna pack
For this, you will require five tablespoons of henna, one tablespoon of instant-black coffee and a single cup of water. You will also need metallic foil.
The first step is boiling the water along with the coffee in the pot. Ensure the mixture boils for a few minutes before switching it off. While the mixture is warm, pour this into a bowl containing henna powder. Make sure the paste is lump-free. Then section the hair and start making an application of the coffee and henna pack and ensure good root coverage. Once the hair is fully covered, leave the pack on for at least 3 to 4 hours. Covering the hair with a hot towel and shower cap for improving the pack's efficiency. Next, wash your hair with sulfate-free mild shampoo and cool or even lukewarm water before conditioning your hair.
This monthly pack is extremely beneficial. While henna offers an orange or red color, the addition of coffee changes the color to dark brunette or black.
#7 Coconut Milk and Henna Pack
For this, around 10 tablespoons of henna powder will be required along with one cup of coconut milk and 4 tablespoons of olive oil.
Heat the coconut milk and add the henna and olive oil in the required quantity. Mix it well so it is free of lumps and a smooth, consistent paste results. Then apply this hair pack to the hair and scalp. Leaving it on for an hour, wash off the sulfate free shampoo and then condition the hair.
This pack can be used once a week. It is perfect for those with extremely dry hair. It controls frizz and adds weight to the hair.
#8 Fenugreek and Henna Hair Pack
For this, you will need 4 tablespoons of henna in powdered form. You will also need a half a cup of fenugreek seeds and a cup of curd, along with a single lemon.
Mix the fenugreek seeds with curd in the bowl and leave it to soak overnight. In the morning, the curd needs to be ground and fenugreek mixed into a smooth paste. Henna powder and juice from a single lemon needs to be added to this and mixed well. Apply this pack to the hair and scalp. Washing the hair with mild, zero sulfate shampoo and cool or lukewarm water, finish with a conditioner to get the best results.
This pack can be used every week. This is a wonderful hair pack for improving the scalp health. It moisturizes the hair and fends off dandruff.
#9 Lemon Juice and Henna Hair Pack
This involves the use of one cup of henna powder, one cup of fresh brewed green tea and lemon juice of around 2 tablespoons.
For this pack, dilute the henna powder with freshly brewed green tea while it is warm. Mix it to get a paste that is smooth and consistent and let it remain overnight. In the morning, add the paste to lemon juice and mix it well. Apply these to the scalp and the hair and leave for about three hours. Then wash your hair with mild shampoo and cool, lukewarm water. Close with a conditioner. It takes about one hair pack per month for the optimal effect.
The hair lack helps to color the hair and fend off grays. If you want brown color, substitute green tea with black coffee. This henna pack is perfect for people with oily scalp. It improves follicular health and gives your hair an antioxidant boost courtesy the green tea. It also keeps hair free from damage.
#10 Henna and Aloe Vera Pack
This requires one cup of fresh-henna leaves and a single aloe-vera leaf. You will also need gloves, applicator brush, coconut oil, and a shower cap.
To use this pack, first, wash the aloe-vera and henna leaves. Deploying a knife, slice off the aloe-vera leaf thorns. Chop the leaves into smaller pieces, without cutting down on the skin. Grind the henna plus aloe vera leaves together till one gets a paste that is smooth and green. Apply the coconut-based oil to the hairline, neck, and ears to protect these from color. Put on some gloves and apply the mixture using an applicator to the hair. Start atop the root and make your way to the strand's tip. Wrap the sections across the crown's top as the henna is applied so you can wear a bun. Once the hair is covered in the mixture, cover your head with a shower cap and wait for a few hours. Rinse out the henna with shampoo. You don't even need a conditioner.
This pack can be tried once in a month. Aloe Vera contains a lot of antioxidants and is the perfect lubricant. It is essential for the growth of your hair, apart from conditioning the hair and keeping it from drying out. It boosts the health of the scalp and fends off conditions like dandruff, and scalp/skin irritation.
#11 Beetroot and Henna Hair Pack
This is a hair pack that needs one cup of grated-beetroot, and henna powder along with 2 cups of H20. Coconut oil, gloves, and an applicator brush, as well as a shower cap, finish up the ingredients.
In the pot, boil the beetroot which is grated to boil with water measuring 2 cups. Once the water boils, the heat should be lowered and the water should reduce by 50%. Set it aside for cooling. Once cooled, the grated beetroot can be blended using water to get beetroot puree. Add henna powder to this and mix effectively.
Set aside this mixture for a minimum of 2 hours and let it develop. Apply coconut-based oil to the ears, neck, and hairline to offer protection from coloring. Throw on a pair of gloves and start applying the mixture to the hair using applicators. Commence from the root and make your way to the strand's tip. Wrap the section of the crown as henna is applied so you can then make a bun. Once, the mixture covers the hair, you need to cover the head with a shower cap. After a couple of hours, wash the henna out with shampoo. No need for conditioners.
This pack can be applied once a month. Beetroot contains minerals and vitamins needed for hair growth. Nourish your hair follicles while boosting color to the hair, by using this henna pack.
#12 Egg Plus Henna Hair Pack
You need one egg, one cup of water and henna with a half a cup of lemon juice. Then comes the usual set of gloves, along with an applicator brush and shower cap. Use coconut oil to protect your hair in the neck, head or hairline. In a bowl, you need to mix the one single egg, some henna powder, and water till there is a consistent mixture. This mix needs to sit well for 60 minutes. After one hour, add lemon juice to the mixture and blend it well. Apply the mixture using gloves and beginning from the roots, make your way to the tips. Make a neat bun finally and place a shower cap around your head. Then, wait for some hours. Finally, rinse out the henna with a shampoo and skip the conditioner.
This once-per-month hair mask also works for adding protein. It cleans the scalp and imparts hue and nourishment into shafts of the hair. The lemon juice feeds the scalp while imparting nutrition and a lasting color to the hair shafts. The lemon juice offers vitamin C and collagen boost, which promotes faster growth of hair.
#13 Castor Oil & Henna Hair Pack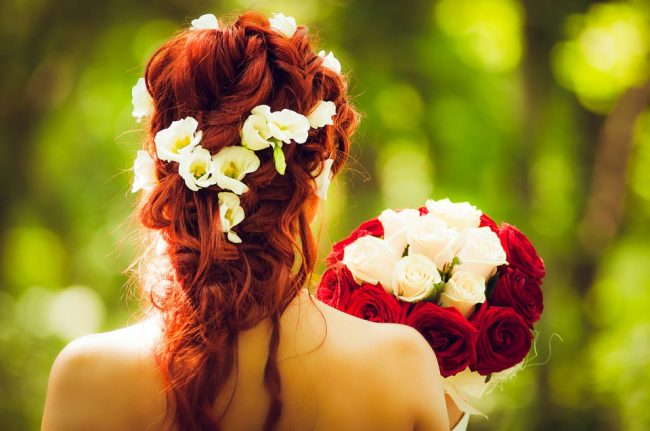 For this hair pack, you will require two cups of henna leaves, along with 5 hundred ml of castor-oil. Shower cap, a pair of gloves and a hot towel are also needed.
Here's how you can go about applying the hair pack. In a jar made of glass, combine the different ingredients and shake these out well. Take two tablespoons of the mixture and heat it for a couple of seconds. It should become slightly warm. Place the rest in a dark, cooler place for later use. Put on the gloves and massage the concoction into your hair. Slowly work through the hair length. Massaging the scalp for 15 minutes, oil needs to be left for another 45-minutes. Use a shower cap to cover your hair while waiting. Wrap a warm towel to help the mixture soak in better. Shampoo the hair after this and put on a conditioner if required.
This hair pack can be repeated one to two times per week.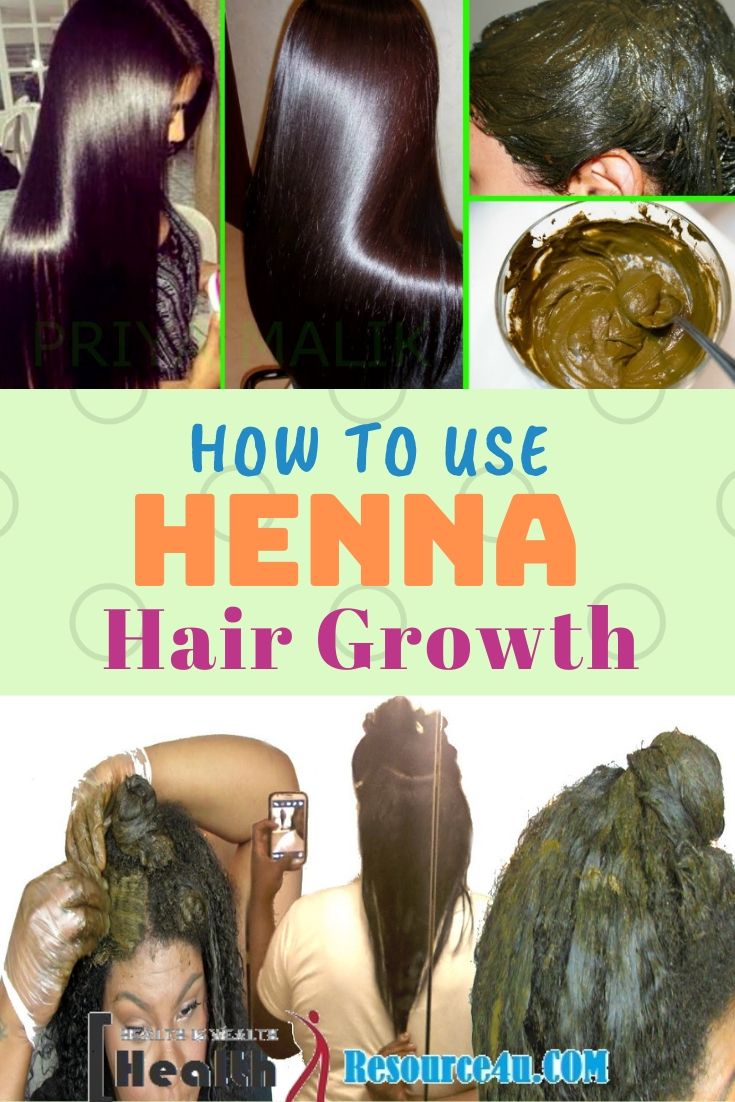 It works well because castor oil is a perfect hair growth booster. It serves to improve hair growth and stimulates fresh growth from dormant hair follicles. The treatment also causes good hair conditioning and fends off issues like dryness and breakage.