Getting shiny hair or smooth skin is not about using tons of chemicals or artificial styling and beauty products. Instead, opt for these gentle natural methods to look drop dead gorgeous without resorting to body creams, face scrubs or beauty serums. Homemade face and body packs can offer a naturally beautiful look without the accompanying side effects. So, why opt for synthetic products?
The ingredients to make facial scrubs and body packs right in the comfort of your own home are easy. All you need to do is put together commonly found ingredients, instead of shelling out big bucks and investing in luxurious skin care lotions to achieve glowing and smooth skin. But when it comes to looking beautiful naturally, you can try a lot of tips and tricks without going in for expensive cosmetics or costly shampoos.
Simple healthy habits, eating right, using natural ingredients, these are just some of the many ways you can look your best. Homemade tips on how to get beautiful skin without opting for medicines or chemicals are cost-efficient. Moreover, the benefit is that they are light on not just your wallet, but your skin and hair as well. Here are the top tips on how to get beautiful hair and skin naturally, without spending a single penny on makeup, chemical shampoos or artificial serums.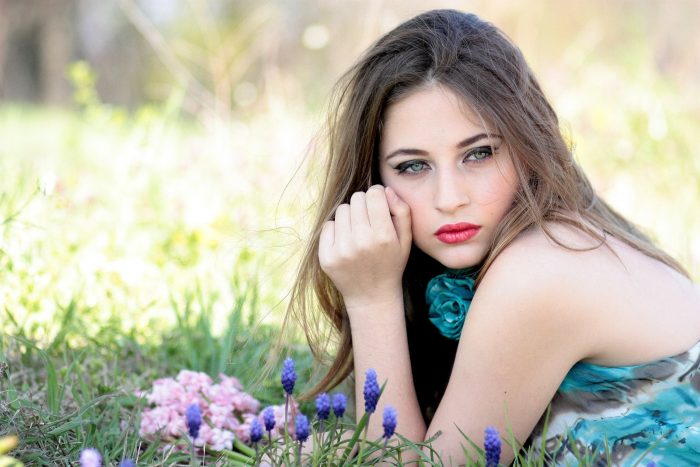 #1 The Right Diet
Eating natural foods that can make the skin look beautiful is important. There's a saying, you are what you eat. For the best outcomes, you need to be careful about your diet. Consider these power packed natural food items to boost not just your appearance, but your immunity and good health as well.
Try Whole Grain Foods
What matters for luscious skin and lovely hair is not what is put on it, but what one eats. Eating nutrient-rich foods can help your skin to look healthy and beautiful in a natural way. Additionally, the whole grain is packed with fibers that are excellent for cutting down on inflammation. This also helps blood sugar levels to attain stability and prevents spikes in the insulin level. Whole grain items are also rich in zinc, as a result of which they can repair skin damage, maintaining suppleness and smoothness and regulating the production of serum. Along with this, B vitamin biotin in the whole grain can help skin cells to process the fat and prevent skin from becoming brittle, dull and lifeless.
Opt for Parsley
Another great source of nutrients for the hair and skin is the herb parsley. It is rich in vitamin K which helps the skin to heal, regain elasticity and retain excellent skin tone. Along with this, parsley is also wonderful because it is rich in vitamin C and A so it cleanses the kidney and urinary tract and keeps skin free of blemishes and impurities while lessening redness. It is rich in volatile oils and offers stellar anti-fungal and antibacterial properties, which disinfects the pores and lessens acne. Adding parsley to everyday meals offers the beautiful skin you need.
Choose Brazil Nuts
A handful of Brazil nuts can invigorate your skin with selenium. Brazil nuts also possess potent antioxidant properties, rich in vitamins A and C to boost the immune system. For beautiful and flawless skin, a diet rich in selenium can protect you against a host of skin problems like sun exposure, age spots, and melanoma. Other selenium-rich sources include wheat germ, seeds like chia, sunflower, and pumpkin and other vitamin E imbued nuts.
Go For Berries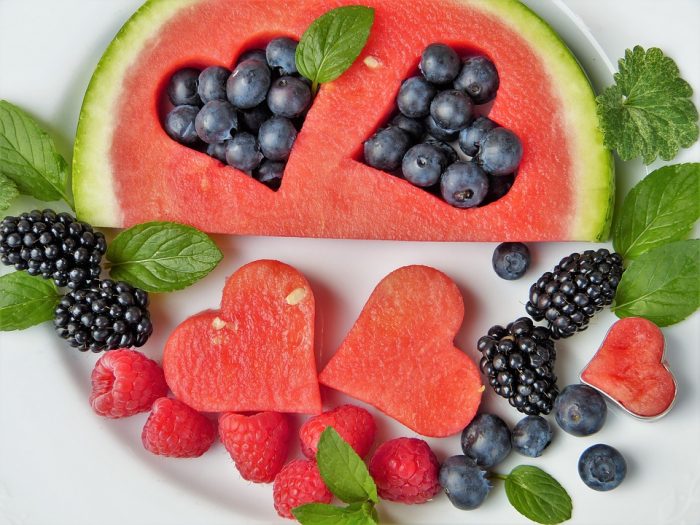 Berries are rich in vitamin C which boosts skin healing, increases immunity and provides a glowing look. Vitamin C is an excellent antioxidant for skin that is healthy. Intake of vitamin C into the body boosts collagen production and makes skin smooth and wrinkle-free. For increasing the vitamin C in the body, you can eat antioxidant-rich foods like blueberries, blackberries, strawberries, black currants and much more. These foods also help in reducing sugar, as compared to a lot of other ones.
Choose Carrots
An equally beneficial food for the skin and hair, not to mention good eyesight, is carrots. As a strong antioxidant, it contains beta-carotene which helps in maintaining excellent vision, teeth, and bones, and ensures normal development of cells of the skin, firming the skin tone.
Eat Wild Salmon
Wild Salmon is another important nutrient-rich food your diet must have. It is an excellent source of Omega 3 fatty acids which keeps hair smooth and shiny and ensures the skin maintains its natural suppleness and moisture. Salmon also has a mineral called selenium which protects the skin from sun damage. Vitamin D in salmon also ensures bones remain strong and teeth healthy. Salmon is the perfect superfood and can be taken in n number of ways, from baked and grilled, to sushi and salads.
Load Up on Spinach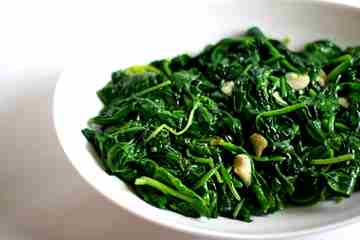 While eating is vital, eating well is what makes a difference to your skin. With smart diets, you are at a lower risk of relying on doctors and medicines to maintain good health. Additionally, looking and feeling good is also facilitated. Spinach is one of the leafy green veggies that contains a lot of nutrients and antioxidants. This leafy green vegetable has nutrients like lutein, minerals, and vitamins like vitamin C, B, and E as well as calcium, potassium, iron, magnesium and omega 3 fatty acids. It can even be taken easily as a side dish.
Consume Oysters
Oysters are a rich source of protein and zinc that renews and repairs the skin. Zinc also keeps the hair, nails, and eyes healthy. Feel and look beautiful with this nutrient heavy seafood in your diet.
Get The Benefits of Tomatoes
Tomatoes are a wonderful source of potent antioxidants that ward off aging like lycopene. The lycopene is absorbed by the body more easily when cooked or processed. So, everything from tomato juice to ketchup is a great idea for boosting your beauty quotient.
Stock up on Walnuts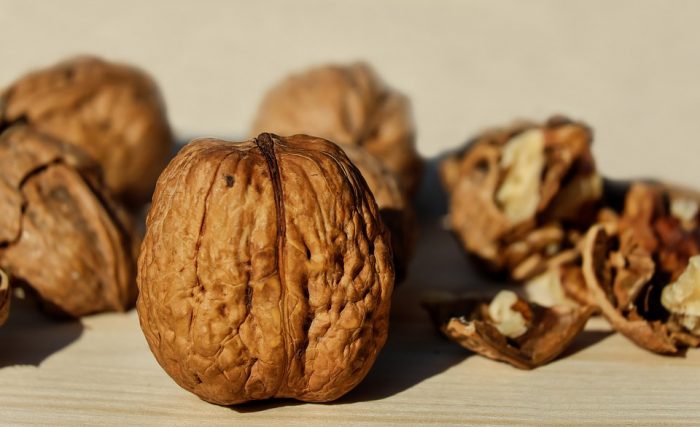 Another effective tip to getting beautiful skin is to boost your walnut intake. Consume just a few walnuts in a day to get strong bones, good vision, smooth skin, and healthy hair. Walnuts are also rich in vitamin E and Omega 3 fatty acids.
Increase Intake of Kiwis
This is a fruit which contains plenty of antioxidants and vitamin C to prevent wrinkles, keep skin firm and ensure good health for bones and teeth. Antioxidants in kiwis also serve to increase the immunity of the body.
Don't Miss Out on Dark Chocolate
Surprisingly, dark chocolate is as nutritious as it is delicious. It boasts good cholesterol and further keeps the skin hydrated and protected from damage. High in flavanol and cacao, it is the perfect way to get taut, wrinkle-free and young looking skin.
Go In For Some Yogurt
A cup of low-fat yogurt can serve to contain more calcium than 1 cup of fat-free milk. Additionally, other beneficiaries of consuming this nutrient-rich food are its perfect for posture, teeth, and nails.
#2 Use Homemade Face Packs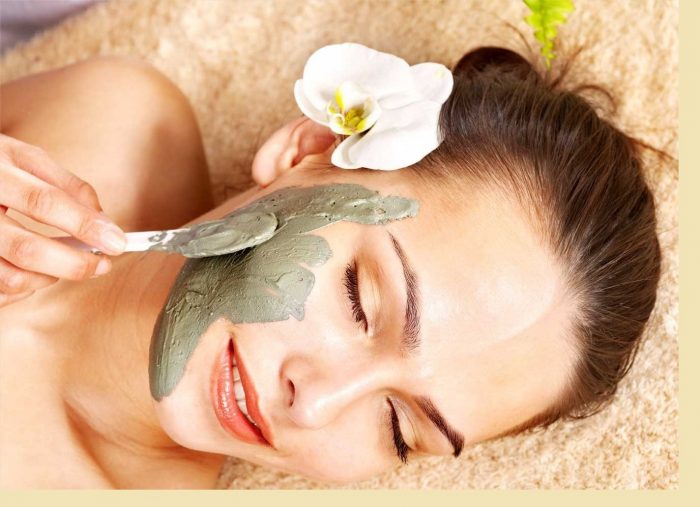 One of the best ways to preserve your skin health is to use homemade facial scrubs and packs.
Tea Water, Honey, and Rice Flour
This is one combination which is perfect for face packs. The tea water is rich in antioxidants which flush out radicals and toxins from the skin. Additionally, adding honey can protect the face from bacterial infections and ensure it remains moisturized. Rice flour works as an excellent exfoliating agent, while honey hydrates the skin.
Ingredients Needed
2 tablespoons of rice flour
Half a tablespoon of honey
One cup of cooled tea water
Method
These ingredients need to be mixed well.
Then, they must be applied to the skin.
Following this, it is left onto the skin until the mask dries up about twenty minutes or more.
The skin needs to be massaged in a circular way before the mask is washed off with water.
This removes the impurities and dead skin cells and evens out the skin tone.
Then the facial skin needs to be washed with cool water.
Get even and smooth skin using this method.
Lemon, Cucumber, Sugar and Honey Face Pack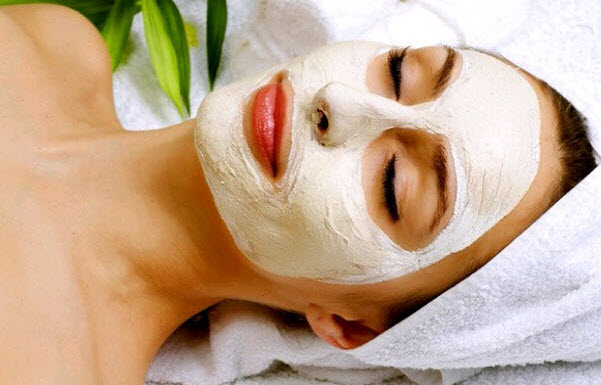 This lemon remedy is useful for getting beautiful skin. The fruit is teeming with antioxidants for clear and healthy skin. Lemon is rich in citric acid and keeps the skin clear by removing all the dead cells. It also has huge amounts of vitamin C which serve to support cell renewal and reduce dark spots. This lemon also provides bleaching property, which improves the overall complexion of the skin. Using lemon for getting amazing skin is easy.
One Option
The first option is to apply lemon juice freshly onto the face and neck overall.
Then, it sits on the affected skin for 7-10 minutes.
Then, the skin needs to be washed off with water that is lukewarm.
Rubbing cucumber slices helps to soften and moisturize the skin.
Second Option
Another option is to get excellent skin by using lemon juice squeezed with a couple of tablespoons of honey. It is then applied all over the face.
The pack is left on for about twenty minutes before being rinsed off with water.
Third Option
Exfoliation of the skin is another way to ensure it remains beautiful. For this, you need to mix 2 teaspoons of sugar with an equal amount of lemon juice.
This can be applied and used as a facial scrub cum pack.
Leave it on for 10 minutes and then rinse it off with lukewarm water.
This needs to be followed a couple of times in the week to get glowing skin.
Lemon and Oat Face Pack
Oats work well as a natural source of exfoliation. Additionally, it is hypoallergenic and suited for those with eczema. Oats releases toxins from the body and absorb the excess grime and oil. Lemon is a great source of vitamin C and also serves to lighten dark patches on the skin. Use lemon to give your skin a break from harsh chemicals.
Ingredients Needed
One tablespoon of oats, mashed and cooked to relieve the swelling and heal the skin.
One tablespoon of lemon juice serves to lighten dark age spots.
Additionally, for those with sensitive skin, lemon juice may need to be diluted with water.
Method
The above ingredients need to be mixed and then applied to the face through a gentle massage.
It can then be dried for close to twenty minutes.
Following this, the face needs to be washed and patted dry.
Turmeric and Lemon Facial Pack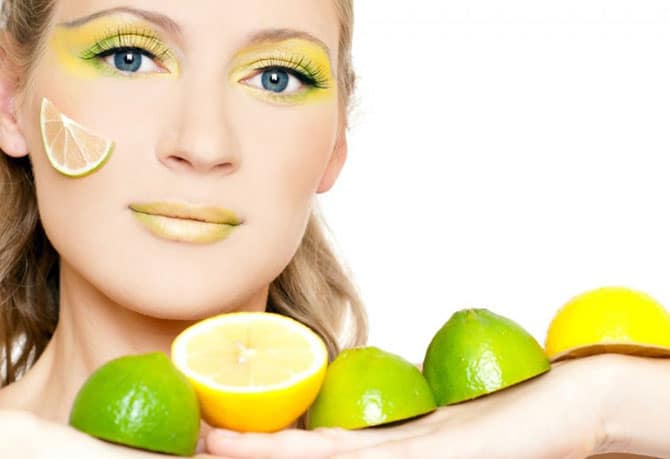 One of the best ingredients for enhancing the texture of the skin is turmeric. It exfoliates the skin and prevents the face from aging. Turmeric can also be mixed with gram flour or beans to prevent the growth of facial hair. Additionally, turmeric is needed for treatment of stretch marks, acne, wrinkles and blemishes. Additionally, mixing the lemon with turmeric permits the skin to lighten and dark age spots to be banished.
Ingredients Needed
Milk
Turmeric
Gram Flour
Lemon Juice
Method
Mixing all the ingredients, the face pack can be evenly applied on the face.
The paste needs to be scrubbed onto the face for five minutes and let it dry for twenty minutes.
Once it dries, the application needs to be rinsed off and significant improvements to the skin result.
Turmeric and Tomato Face Pack
Turmeric offers a lot of benefits for the skin, because of nutrients like lycopene which reduce redness, irritation of the skin and DNA damage from the UV rays of the sun. However, sunscreen needs to be applied as well. Lycopene is an antioxidant which protects the face from sun damage. It acts as the perfect agent for warding off aging effects like wrinkling. It is essential to stay young and radiant and this turmeric and tomato face pack offers value.
Ingredients Needed
An equal amount of turmeric and tomato juice
Method
Turmeric needs to be mixed with tomato juice.
Applying the mixture on the face should be followed by drying.
It should then be washed off with tepid water.
Another Method
Tomato pulp can be massaged into the skin.
Then, it remains in the skin for about 15-20 minutes.
Post this, water needs to be rinsed off and the solution will then improve the quality of complexion.
Turmeric, Gram Flour, and Milk Face Pack
This skin care recipe offers a perfect way to boost your complexion before important events.
Ingredients Needed
Turmeric (one small pinch)
2 tablespoons of gram flour
2 tablespoons of milk
Method
Use gram flour for exfoliation and milk for moisturizing.
The ingredients need to be mixed together and then the mask needs to be applied.
The scrub is left in the form of a paste for 5 minutes.
Then it needs to be dried for twenty minutes.
When dry, the face can be cleaned easily.
Dried Orange Peel and Yogurt Face Pack
Orange is also rich in antioxidants and vitamin C. It, therefore, works as a wonderful skin tonic. Using it can help in the curing and eliminating acne. This keeps you away from a lot of problems. Additionally, yogurt is not just ideal for health, but also provides the best approach to making skin glow. Using this fends off skin discoloration and aging issues like wrinkles and fine lines. The best part about the yogurt is that it moisturizes all kinds of skin.
Ingredients You Need
Fresh and nonflavored yogurt
Dry orange peels
Method
The dried orange peels need to be ground together.
Then, around one tablespoon of fresh and nonflavored yogurt with 1 tablespoon of these ground peels.
This needs to be mixed into a paste.
Then, the paste needs to be applied to the skin and help it to remain on for about 15 to 20 minutes.
Once the paste dries off, it needs to be rinsed and washed off.
Yogurt and Lemon Paste
Lemon is rich in antioxidants and serves to add luster and radiance of the skin. Moreover, yogurt moisturizes the skin and eliminates blemishes as well. This can prevent the skin from looking less than vibrant. Combining lemon and yogurt offers the best support for your skin.
Ingredients Needed
Freshly squeezed lemon juice
Fresh and unflavored yogurt
Method
The single tablespoon of lemon juice with fresh and nonflavored yogurt is mixed.
The mixture must then be applied on the cleansed skin for about twenty minutes.
It is finally rinsed off with water.
This ensures that the skin becomes fairer and reduces acne mark and dark age spots on the skin.
Honey, Lemon Juice, and Milk
Raw milk, honey and, lemon juice make skin fair and locks in the moisture in the skin. This acts as a barrier to protect your skin from physical damage and factors like pollution.
Ingredients
Method
One teaspoon of milk powder or milk, one of honey and one of lemon juice and mix them to make the paste.
This ensures the mixture is applied to cleansed skin.
It stays on till it dries and then rinses off with water.
Milk and Saffron Face Pack
Saffron is one of the best fairness agents. This herb is a bit expensive but needs to be used for getting that beautiful glow.
Ingredients
Cold, uncoiled raw milk amounting to 2-3 teaspoons
A few strands of saffron
Method
Around five to six strands of Kesar/saffron need to be placed raw for 3-4 hours.
Then, the neck and face need to be cleansed and the mixture applied.
It remains on the skin for 20 minutes and washes it off with moderately warm water.
#3 Natural Skincare Tips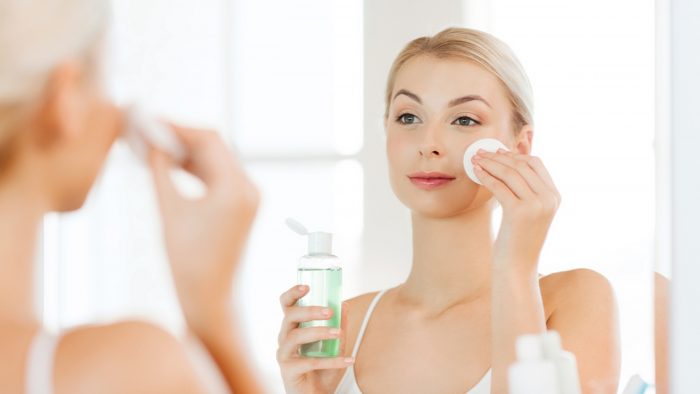 Comprehending excellent skin care is knowing about different parts of the skin. Discover tips on how to get beautiful skin at home.
Don't Use Hot Water on The Face
Hot water causes irritation and redness in those with sensitive skin and normal skin. Additionally, hot water can be drying out the delicate skin on the face, resulting in a lot of skin issues. Flaky skin and redness as well as acne result from hot water. Lukewarm water or room temperature water must be used instead.
Nourish your Skin With Oil
Vegetable oils can help to moisturize the skin sans any side effects. Nourishing your skin with different types of oils like olive oil, sesame oil, coconut oil, argan oil, sesame oil, and sea buckthorn oil is the key to promoting healthy, natural skin.
Don't Scrub Skin Too Hard
One should also avoid scrubbing with products sold in drugstores as these are harsh for different skin types. Rather than applying toxin and chemical-packed scrubs, exfoliate your beauty naturally by using pieces of fruits such as pineapple, mango or strawberries.
Maintain A Nutrient Intake
Getting beautiful skin naturally is possible through the use of the right vitamins and a diet that includes fiber. Lots of water, tea, minimal smoking, and limited alcohol will benefit your skin. You should eat foods rich in vitamin C for a lighter skin tone and maintain suppleness of your skin. Retinol is vitamin A also helps in maintaining healthy and taut skin besides clearing up blemishes and age spots. Foods containing beta-carotene also minimize damage due to sun exposure. Top foods that contain vitamin A are recommended for those who want to access good skin naturally.
Drink Plenty of Water
Drink at least eight glasses of water in a single day. Water is essential for correct bodily functioning. It is required for different functions such as respiration, digestion, circulation, absorption, homeostasis, and nutrients carried around. Water is a noncalorific drink and the safest way to lose weight.
Get Plenty of Sleep
If adequate rest is not part of your regimen, the face appears irritated and skin looks dull and lacking in vitality. The best solution to look gorgeous naturally is not skipped your beauty sleep or put in late nights. Remember that lack of adequate rest can cause dilation of blood vessels and accumulation of dark circles. Additionally, when one rests, the skin undergoes restoration, leading to repair and rebalancing the nutrients in the skin. Lack of sleep disrupts body processes so 7-8 hours of sleep is needed for healthy, glowing skin. Not oversleeping is important, as this can result in a cell breakdown.
Get Enough Exercise
For a healthy skin and body, it is essential to perform physical exercises for about thirty minutes minimum each day. Dermatologists have indicated exercise is essential for boosting circulation and promoting skin health. Exercise also removes cellular debris and free radicals from within the body. So, when it comes to removing toxins and impurities, cleansing your body from within is important. Exercise can also be the perfect solution for de-stressing the body and keeping skin related stressors at bay. Additionally, exercise keeps the body fit and toned.
#4 Skin Care is Essential
Removing makeup is just one aspect of skin care tips for looking gorgeous naturally. Blending some virgin olive oil and castor oil and apply the mixture on the face. The next step is to gently massage the face, and remove all traces of the makeup. Dip the washcloth into warm water and then remove excess oil impurities.
Care and Protection Against Sun Damage
Remember that you cannot step out of the home without sun protection. If sunscreen lotion is not applied while stepping out, damage to the skin results. Sunscreen is essential whenever you step out in the sun. Sunscreen needs to be applied towards the close of 4 to 5 hours.
Washing the Face Before Going to Bed
Cleaning your skin is essential as part of a bedtime routine to remove dirt, oil, grime, and makeup from your skin. Some ways to preserve the natural beauty of your skin are using a makeup remover, using gentle soap and avoiding the area around the eye. Additionally, you need to rinse your face off by splashing water on the face. Letting your face dry up by cooling it in the air also works.
Prevent Acne and Blemishes
Another hack to avert pimples and blemishes and preserve your natural beauty is to maintain a good cleanliness routine. Keeping hands off the face is vital. Change pillowcases every 4 to 5 days and stop skin eruptions. Tie your hair while you sleep because it can lead to breakage and aggregation of oil in the skin. Stress can also lead to skin blemishes and acne, so try to keep it at a minimum.
Try These Beauty Hacks
For a beautiful and radiant complexion, slice grapes and rub the sides over clean skin. The fruit acids serve as a natural source of exfoliation. Wake up tired eyes with chilled eye cream, rubbing it in the outer eye's corners and towards the nose, for draining excessive fluid in this area. Try tea tree oil and anti-inflammatory arnica for warding off blemishes too.
Be a Bronze Beauty
Now, don't resort to tanning beds or suntan lotions. Instead, mix some organic sunscreen with mineral bronzer and get that sun-kissed look.
Firm Up Your Face
Try facial exercises to firm your neck, jaw, and throat. Yoga is excellent for this as is an aerobics workout.
#5 Hair Care Counts
When it comes to looking gorgeous, radiant skin needs to be coupled with lustrous locks. Treat parched strands to a hydrating olive oil mask. Paraben and silicone-free natural products are your best bet. Secondly, give shampoos with sulfates a wide berth as these can damage hair color. Make curly hair manageable with organic extracts for a finish that is less than frizzy. Use moisturizing stylers that are natural and strengthen hair with a mayo mask.
Pamper your Hair
When you consider that hair impacts the sweat, dirt, and pollution, you realize that soft shiny hair is an indication of healthy hair. To get there, you need to pamper your tresses. Nourish it with coconut, olive or almond oil. Hair spa treatments are also essential. Your hair care products need to be free from harmful chemicals. Avoid using heat on the hair and try Moroccan Argan oil instead of costly conditioners or serums.
#6 Get High on Herbs
Enjoy the benefits of herbs such as fennel, yarrow, coffee, echinacea, and chamomile. Sulfur, zinc, selenium, and vitamins are also high in these. This is why herbal cures can make you beautiful inside out.
Conclusion
To look gorgeous, you need to feel beautiful. For the best outcomes, look after skin and hair health. Inner radiance is the key to successfully looking your best. Opt for natural ways to regain and preserve your beauty. Remember that while beauty lies in the eyes of the beholder, and it's what inside that counts most, you have to appreciate and love yourself and part of this includes boosting your physical appearance. Exercise, eat and sleep well and use these beauty hacks to look your best, naturally.