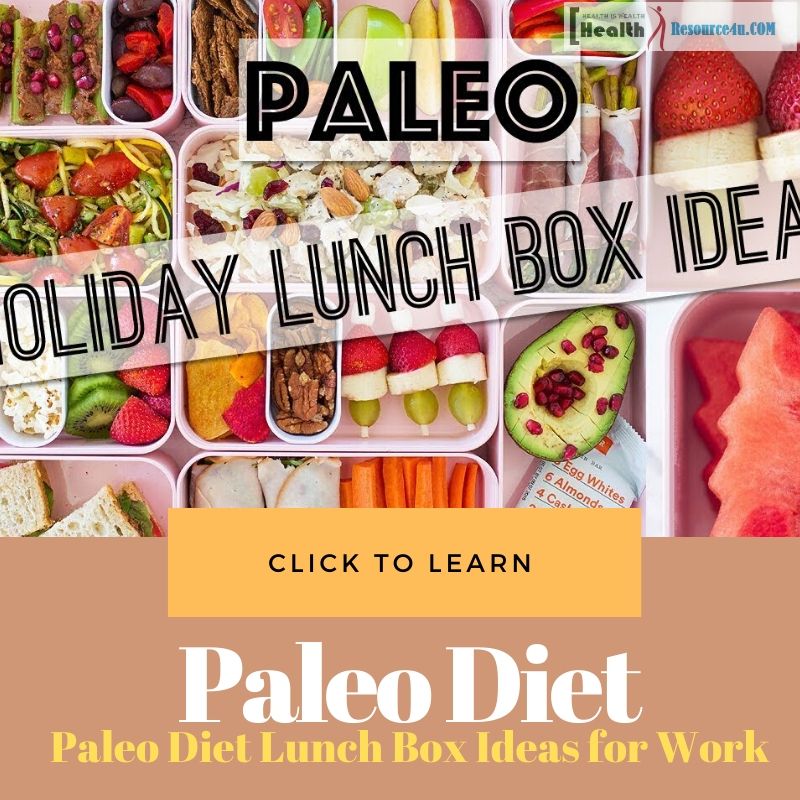 Reading Time: 5 minutes
If you are planning to shift to Paleo diet or you have already started your transition, then you may be fairly familiar with the fact that Paleo lunch is the most challenging meal of the day.
The Challenge of Sticking to Paleo Diet Eating
For one, you are away from home and work commitments often force you to eat whatever is convenient. When time and convenience are not exactly on your side, it can be all too easy to throw caution to the wind and end up falling off the wagon, so to speak. The problem is, one mishap can easily lead to another one and yet another one. Before you know it, you are back to eating processed food and MSG-laden meals.
Paleo Diet Lunch Box Preparation Tips
To help you stick to healthy eating, the best option is to prepare a Paleo diet lunch box for work. This way, you will not be easily lured to eating fastfood or takeouts, even while on the go. Keeping a Paleo Diet Recipe cookbook will really come in handy so you know what to prepare for your lunch ahead of time. Here are some great tips and Paleo diet lunch box ideas to help you stay committed to healthier eating:
Prepare lettuce wraps in place of bread sandwiches.
This bread is not included in the Paleo food list, a healthier option is to create lettuce wraps instead. This opens up a myriad of possibilities, especially if you have leftover from the previous night's dinner.
Whether for lunch or snack, hardboiled eggs are the perfect and most convenient go to food, especially if you don't have enough time to prepare a full meal. Eggs are packed with protein and are fairly easy to prepare. You can consider cooking a dozen of eggs for a full week's consumption.
Repurpose leftovers.
The best way to make it easier for you to stick to Paleo diet is to make it more convenient for you and cut down preparation time. You don't actually need to always prepare every meal from scratch. Instead, you can purposely cook a large batch for dinner, which you can pack for lunch the following day. You can also repurpose leftover veggies into a frittata or an omelet.
Cook a large roast beef.
You can prepare and cook a large chunk of meat ahead of time, which you will be able to use in preparing various dishes. This will significantly cut down your preparation time during mornings, especially in preparing Paleo diet lunch box meals. Cut them into portions so you can use only the chunk you need to eat.
Paleo Diet Lunch Box Meal Ideas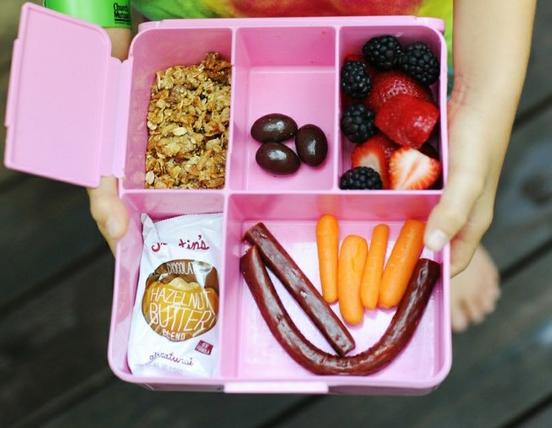 Preparing our Paleo diet lunch box is not a difficult as you think. In fact, once you get the hand of it, you can look forward to preparing and eating your meals. Here are some great ideas to consider:
Put it on a stick. This meal idea does not only help you save space, eating anything on stick will not require you to use any cutlery. This means, you don't have anything to take back home again. The Paleo Diet is not particular with how you plate your food or if they were cooked yesterday or today. You can use any leftover meat and vegetable to make a kebab. Simply add some paprika, cherry tomatoes, gourgette or any vegetable or meat then wrap it in an aluminum foil.
Brown bag it. This is one of the easiest ways to prepare your Paleo diet lunch box. You can create lunch from a combination of vegetables and leftover or pre-cooked meat and even top it with hardboiled eggs.
Use Tupperware. One of the great benefits of Tupperware is the fact that it's not disposable, which means it's good for the environment. However, one setback is, having to bring home dirty dishes. Storing your lunch in a Tupperware offers a lot of great meal options. You can choose one that features separate spaces so you can prevent different dishes from mixing. This is also ideal for people who have ample space in their bags.
Eating Out
Now this sound like a rather daunting prospect since eating out can often leave your vulnerable. However, let's face it, sooner or later you need to confront the challenge of eating out sooner or later. It's not something that you can totally avoid for the rest of your life, right? You will be inevitably exposed to party foods, wining and dining, holiday entertaining – all of which present a buffet of temptation that are all too good to resist and could be anything or everything that is not in the Paleo Diet food list.
The key in preventing yourself from caving in is to be prepared. If you are anticipating it, it's best that you know ahead of time where you will eat. If you are planning to make it a regular thing, check out a number of restaurant and diners that offer healthier food options and determine which ones you can eat without guilt. If there is an online menu, take time to study and know what dishes you can order ahead of time.
When you are hungry, in a hurry or stressed, it can be all too easy to cave in and indulge in food that are unhealthy. The trick here is to make sure Paleo diet food is always accessible in order to easily assuage any craving.
If you are craving something that is non-Paleo, what you can do is acknowledge the craving but choose to eat first Paleo food. After you are satiated, it will be easier for you to resist those cravings. You can also use this approach when craving for soda on a particularly hot day. Instead of giving in to the urge, choose to drink water first. You will find that the craving will naturally go away on its own.
Watch For Emotional Eating
When you are stressed with office related concerns, issues and deadlines, it can make you vulnerable to indulging unhealthy vices, including eating non-Paleo food. After all, when you are feeling down and sad, eating broccoli does not exactly present an appetizing meal, not when you can easily treat yourself to a pint of ice cream.
If you notice that you tend to indulge when stressed or overly emotional, it is important that you determine the distractions and triggers.  Instead of resorting to binge eating, choose to confront and decompress the issues by talking to a professional or someone you can trust. This will help you diffuse any pent-up emotions and negativity and ultimately gain better control of your health. There are also Paleo Diet comfort foods out there and Paleo Diet Recipes that could help you out with food that can relieve stress.