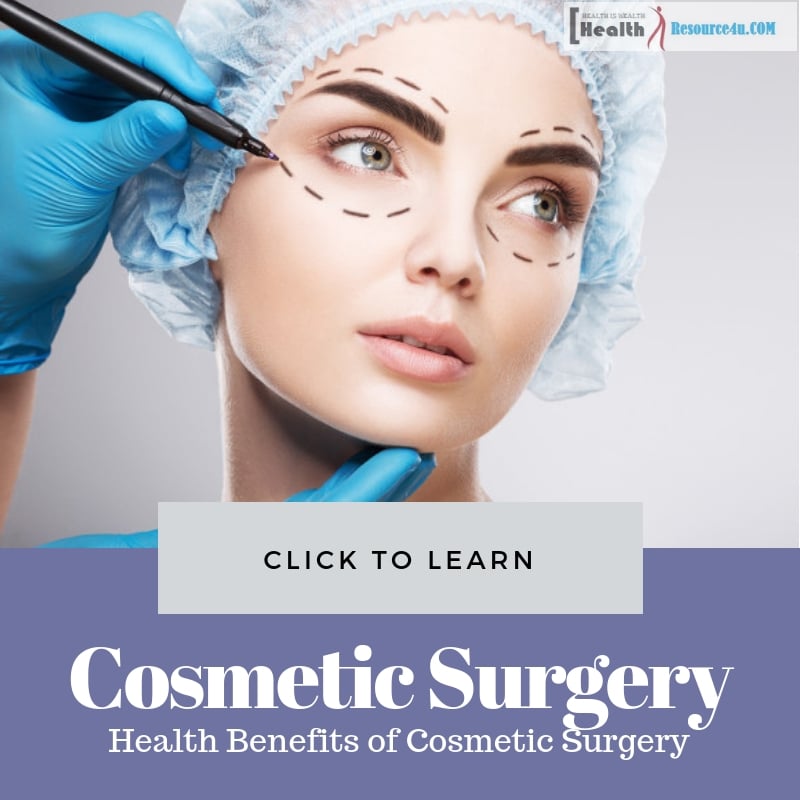 When we think of plastic surgery, we often picture someone who is already perfect making slight alterations to their body to make themselves even better. A tummy tuck to remove the slightest bit of fat, CoolSculpting to improve an already flawlessly contoured face, botox for lips that are already plump and full. While cosmetic procedures for improving your appearance are perfectly valid and should not be judged, there are many individuals who have and can benefit from cosmetic surgery for health reasons. Whether it be mental or physical, there are a lot of ways that these procedures can help individuals do more than look aesthetically pleasing. Here are some of the main reasons people turn to cosmetic surgery to improve their health and overall well-being.
Breast reduction
Women who are blessed with big breasts understand the struggle of lugging them around every day. While cosmetically beautiful, these busty women experience a lot of health issues that may not be considered by those less gifted in this department. Some may wonder why a woman would ever opt for a breast reduction, but these beautiful curves may cause more pain than you might know. Women with large breasts may experience back, neck, and shoulder pain from carrying around that weight every day, something that can be alleviated by a simple breast reduction procedure.
Weight-loss
It can be impossible for some to lose weight by the traditional methods of eating well and exercising. While these techniques are the healthiest for individuals looking to shed a few pounds, there are some people who are unable to lose weight this way and need a little extra help in getting them healthy. Even if a lot of weight is dropped through traditional means, there is still all that extra sagging skin on the body that some may feel is uncomfortable and unattractive. Studies actually show that the removal of that excess skin can help patients maintain that healthy weight and avoid becoming overweight again in the future. Liposuction or body sculpting can also be a way for those who need to lose weight to see some results and get the kickstart they need to commit to a healthier lifestyle.
Rhinoplasty
While many opt for a nose job to have a more proportionate and symmetrical nose, there are actually a lot of health benefits associated with rhinoplasty. Those with conditions, such as a deviated septum, may want to look into rhinoplasty as an option to help them breathe easier or stop snoring. A deviated septum is actually quite common, as almost 80% of individuals have a slightly off-center septum. If you have trouble with loud snoring or don't feel like you're able to breathe the way you should, this may be an issue you're struggling with. Receiving a nose job to correct a deviated septum – called septoplasty – can be a lifesaver to you, as well as your partner who has to hear you snore loudly every night.
Migraines
Botox is for more than just filling in wrinkles in your face. It is actually an FDA-approved method for controlling migraines for those who experience them chronically. They recommend that individuals with more than 15 migraines a month look into this procedure as a cure. In fact, the more frequently you experience migraines, the more likely botox can help control these debilitating headaches. If you are over 18 and looking to control your migraines with botox injections, it is likely that your insurance will cover this procedure if you are diagnosed with chronic migraines. One botox treatment lasts approximately three months, so you will have to go back continuously for treatment, but those who have used this method of prevention have seen an over 50 percent decrease in migraines after the second treatment.
Depression
Many individuals experience depression, and displeasure with the way they look can contribute to this mental illness. Young women may feel upset with their bodies compared with others their age, and cosmetic surgery may be the right step to help them feel better in their bodies. Older individuals, who may be experiencing a midlife crisis, may also benefit from cosmetic surgery in order to improve their overall wellbeing and self-esteem. Procedures such as a brow lift may remove signs of aging and make the individual look younger and more alert.