All of us want to maintain our youthful appearance. However, due to polluted environment and unhealthy lifestyle, you might realize that wrinkles are beginning to appear on your face. If this is the case, this could be a symptom of premature aging.
There are a lot of factors that cause you to look older than your age and although free radicals and pollution could damage your skin, the main reason why you are suffering from premature aging is yourself. Maybe you are not aware, but there are a lot of practices that you do each day that brings excessive damage to your skin which can lead to premature aging.  In case you don't know them yet, here are some of the bad habits you need to avoid to ensure that your skin will be safe from damages leading to premature aging.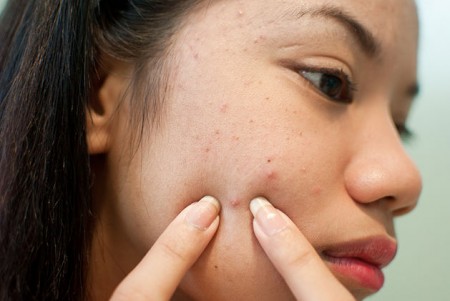 Lack of Sleep
Maybe you realize that your skin looks bad and lifeless each time you don't get enough sleeping hours. The major reason for this is that whenever you lack sleep, your body produces excessive amounts of cortisol which in turn enhances the reproduction of free radicals. The radicals are harmful to your skin since they break down elastin and collagen – the two key factors for healthy, firm and smooth skin. Once they are broken down, the smoothness of your skin will be gone and your skin will look withered and wrinkled.
The solution for this is obvious. You need to make sure that you will get adequate amount of sleep. In this way your body will be able to have enough time to make repairs for your skin and replace the damaged layers with new ones.  In case you haven't taken this action earlier and is suffering from the consequences, you can try using antioxidant creams and lotions that will help your body to repair damages and maintain a healthy skin.
Too Much Sugar
Chocolates are sweet and candies are satisfying to the mouth but when it comes to the skin it is not.  Too much consumption of sugar is also one of the major causes of premature aging. The excess sugar leads to the creation of a process known as glycation – this occurs when proteins, fats and sugar bonds together which in turn causes muscle inflexibility, reproduction of free radicals and serious inflammation.
In case you really can't resist the temptation of consuming sweets, there are various sugar free products that you can consume to which can give you the sweet flavor you are looking for. Still, you don't have to give up on sugar totally since your body also needs it but you need to make sure that you will consume it in moderation.
Sun Exposure
Every time you go out of your house to go shopping, go to work, or simply engaged yourself with outdoor activities, you will be exposed to sunlight. Maybe you already know it, the sun has Ultraviolet rays that can penetrate the skin and trigger the overproduction of melanin that can cause the dark pigmentation of your skin as well as stretched and tightened lips.
To ensure that your skin will not be damaged by the harmful rays of the sun, you need to apply sunscreen or sunblock lotion each time you go out of your house.  You also need to avoid exposing yourself to sunlight when it is at its highest temperature especially during noon.  Always bring an umbrella with you to ensure that the rays of the sun will never reach your skin.  Before buying a sunscreen or sunblock product you need to check its SPF rating. Select sunblock lotions that have a rating of SPF30 and above or else you will be at risk of acquiring skin cancer.
Not Enough Water
Sixty percent of your body weight comes from water and if you don't consumed sufficient amount of it, your body will be dehydrated.  This will lead to various complications including the condition of your skin. If your body lacks water, it will not be able moisturize your skin which can lead to dry skin. So if you want to have a healthy and young looking skin, you need to make sure that you will consume 8-10 glasses of water per day.
Things You Can Do to Keep a Smooth and Young Looking Skin
Your body needs nutrients in order to stay healthy. That's why you need to make sure that you eat a healthy and balanced diet each day.  You must include fruits and vegetable in your menu since they are a good source of antioxidants that can negate the effects of free radicals. This is very important since when you haven't eliminated the radicals immediately, they will mutate and cause your skin to age prematurely or worst of all develop into cancer. Some of the fruits that you can include in your meals are berries and tomatoes.
You can also buy supplements that contain omega 3 fatty acids. Research shows that omega 3 fatty acids are good for the heart and essential for your skin health.  According to studies that are conducted in the University of California, omega 3 fatty acids can actually slow down your DNA thus slowing down the aging process. Aside from food supplements, you can get abundant amount of this fatty acid by eating fish.
There are also skin care products that you can buy in the market today that can improve the condition of your skin. The most effective skin care products that are the ones that use Vitamin E, antioxidants and the popular Japanese wakame that is rich in minerals. These ingredients have been proven beneficial for your skin.
However, you should avoid skin care products that use chemical substances as ingredients. These substances can bring side effects that can cause irreparable damage to your skin. To ensure that the product is safe to use, you need to make sure that your skin care products only uses natural herbs and pure herbal extracts as ingredients. These ingredients have no side effects since they are natural.
This is a guest post by Suzanne "Suzzy" Gindi from FlawlessBeautyandSkin.com. . If you are also interest to write for HealthResource4u, Please check our guest posting guidelines  at write for us