When patients need to approach a surgeon, it's time to ask the right questions. So, how do you go about finding an ideal surgeon? What are the tips for choosing a great surgeon? To begin with, you need first to ascertain if you need a surgical solution. Sometimes, surgery is the best solution for medical issues. If there are gall bladder stones, you need to get these removed. But plenty of medical problems that don't go away, even with surgery. These include shoulder and back pain. Of course, if you require an emergency operation like surgery after accident or appendectomy, it's essential to choose the right surgeon. Getting the surgery done is a complicated procedure, no matter what type of surgical procedure it involves.
Remember that surgery is not a fix, necessarily. Unnecessary surgeries can be even more debilitating. A 2017 survey of more than 2K US doctors asked how much medical care was needed in the form of surgical interventions. Doctors reported a massive 11% of surgeries performed were not required.
Whether you need surgery requires carefully considered medical opinion.
Surgeons may also require the name of the procedure recommended and the reason for surgery. Patients may not remember all the medical terminology. Hang on to copies of records so that doctors can be approached correctly. Patients should also review medical literature. For this, PubMed or Cochrane review is especially beneficial. Research papers compiling results from various studies can illuminate patients about which procedure works best for them.
Tips to Choose a Great Surgeon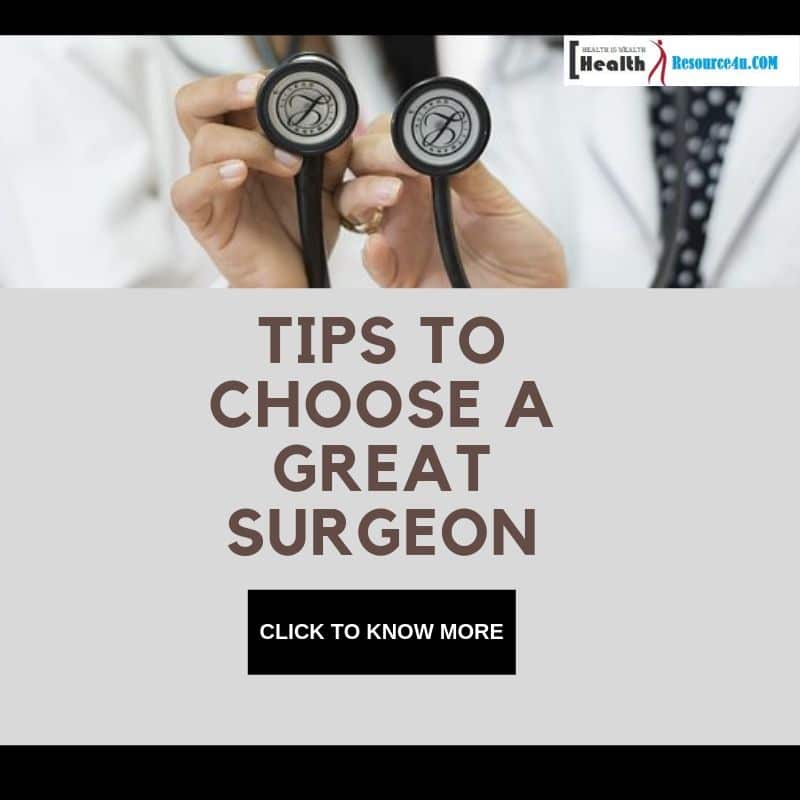 #1 Get a Professional Opinion
First and foremost, even if recommendations for surgery seem valid, you should get a second opinion too. It can help in impacting surgical outcomes if you are more informed patients. Get a second opinion from doctors working in hospital systems or different groups. Evidence shows a second opinion can help you discern the quality of the surgeon you choose.
A 2018 paper, for instance, studied if spinal fusion was performed for a slipped vertebra. This is a controversial procedure as it does not help with back pain always. There was sizeable geographic variation in how quickly patients received the surgery.
Getting a second opinion is easy. You don't even have to travel. Surgical specialists do video or telephone chat for patients looking for additional views.
The surgeon recommended or your first choice should ideally be open to your getting a second opinion. This can make all the difference to recovery outcomes.
Any surgeon who objects to a second opinion Is a potential red flag.
#2 Always Check the Surgeon's Specialization
If you decide to get surgery, look for a surgeon who specializes in specific procedures required. Patients need to be sent to surgeons who perform the particular surgical procedure required. The surgeon you choose should perform the surgical procedure all the time. For example, if you need a knee replacement surgery, choose an orthopedic doctor who specializes in knee surgery.
When it concerns surgery, practice makes perfect. A 2016 meta-analysis compiling results from 32 significant studies found the more operations a doctor performs, the better patients do. It depends on factors like the degree of the sickness of the patient and how frequently surgery is required.
Locate specialists online by searching for hospitals that specialize in surgery needed. Ask for personal recommendations, suggestions, and feedback from other patients. Consult your primary care doctor and other specialists, too.
When surgery is not a simple procedure, and it is related to complicated medical conditions like cancer, always consult a medical center where a team of multiple specialists functions as a team. If a patient has liver cancer, he or she is better off seeing a liver surgeon and liver oncologist working at a comprehensive cancer care center.
#3 Interview the Surgeon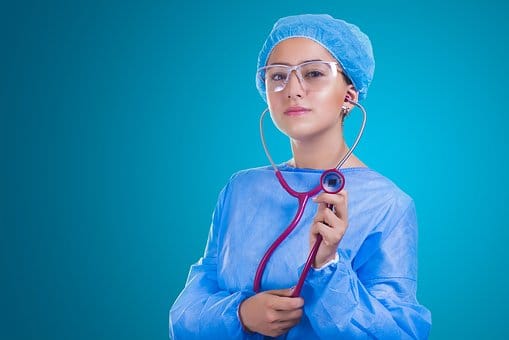 Make appointments with different surgeons and interview them. This is a crucial step in choosing a great surgeon. Finding an ideal surgeon is all about checking how many surgeries the medical professional does within a month, and the specific expertise areas. Check if they use minimally invasive methods; this is where an incision is tiny and recovery time is brief.
In certain surgeries, such approaches may not work. But in case they do, your surgeon should know about these. It helps in staying updated with new technologies your surgeon should be aware of. Check with the specialist about the recovery time and potential complications or drawbacks of surgery.
It is tricky to predict what takes place after surgery, but, generally, seek surgeons who work with physical therapists or nurses. It is essential to get up and to move as quickly as possible, post the surgery. Physical activities and eating nutritious meals post-surgery can speed up recovery.
#4 Study All The Red Flags
Your surgeon's attitude and approach matter. Always look out for a doctor who treats human beings with respect. A JAMA study, for example, showed surgeons who behaved unprofessionally in the medical setting were likelier to have more surgical complications.
You need a responsive surgeon with the right bedside manners who takes an interest when things go wrong. Check with the surgeon if he/she receives any form of payments from pharma firms or manufacturers of surgical devices. These could be in the form of consulting fees or payments as incentives for promoting the company. These conflicts influence doctors to use a specific type of surgical device, even if it is not right for you.
Doctors with financial interests may not take decisions that are in your best interests. Always check if your surgeon is working with a device industry. You can also look up the surgical professional on Dollars for Docs or other websites. These track payments to doctors from surgical device companies and pharma firms. This site is updated with data.
#5 Use Rating Sites Cautiously
Online rating sites should be used with caution. While different complications and clinical outcomes are not readily available, when safety ratings are compared, you can only get some of the information you seek about a doctor's surgical skills online.
For some standard procedures, search the ProPublica Surgeon scorecard for doctors. It highlights the death and complication rates for eight different common types of surgeries. Using scorecards and rating sites online, however, you should proceed with caution.
Comparing doctors head-to-head is an upcoming frontier. There are limitations to tools out there. Sites are outdated, as they rely on data from Medicare that takes a lot of time to process.
This does not show the entire picture needed to make informed decisions. Surgeons with higher complication rates may have worse skills; this means operations were conducted on complicated patients with more medical issues.
#6 Take All the Time You Need
You should never rush into surgery. When you seek a surgeon, you can trust, think it over before scheduling a procedure. For those experiencing chronic problems, they must find a doctor who does not rush them.
If you have a chronic shoulder problem, and you require surgery, see a doctor, study the options, schedule surgery only when you feel comfortable enough.
If you are meeting with several surgeons, research all options.
To find a skilled surgeon, you need to start with the primary care provider who tells you surgery is recommended. This enables ease in finding a great surgeon, especially when you need surgery.
If you are unsure about the kind of surgeon needed, ask the physician about the specialists they recommend. Some surgeries like appendectomy can be carried out by general surgeons, while others require specialists.
#7 Study Your Options
If you need elective surgery, such as plastic surgery or emergency surgery, for that matter, be diligent about locating a board-certified surgeon formally educated in plastic surgery after graduation from a respected med school and surgery residency program. On account of the lucrative nature of cosmetic and plastic surgery, for example, there are many cases of medical fraud.
#8 Check With Others
Ask family, neighbors, friends about the surgeon. If you know someone who has had the same surgery, check with them about the surgical professional. Would your acquaintance recommend the surgeon to a friend having the same operation? Are they pleased with the final surgery outcome? Is the surgeon willing to answer queries?
Your friend or known person can also inform you about whether they were adequately prepared for the surgery and if they received enough data to make an informed decision. Ask how they felt about the setting and facility where the surgeon operated.
#9 Consult a Support Group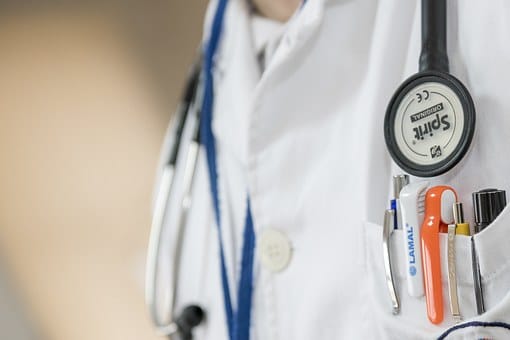 If you are having surgery for common conditions, check regarding the surgeon with a support group offline or online. This is an excellent resource for referrals. There are a variety of opinions available. Always consider the people who are not happy with their surgeon or their outcome carefully. If a person has a legitimate complaint about the quality of surgery, be sure to take this into account.
If you require surgery that is extremely specialized, check if the surgeon can perform this. If your surgery is uncommon, there may be more options out of state.
Consider the outcome. If you have to choose between a well-mannered and highly skilled surgeon, always go for the latter. Ideally, you should find someone who is highly skilled and compassionate.
#10 Check With Your Insurance Provider
Email or call an insurance company you are listed with. Request the numbers and names of surgeons that accept your insurance, locally. Such lists are often found in insurance company websites. Or you can also ask them outright. Always go for a specialist. Request a list of specialist surgeons for your particular requirement.
If in an area with a small population, the surgeon list is shorter. If options are limited, consider opting for a surgeon from a nearby city.
Once the list is ready, compare names received from family doctors, family, friends, and other resources against the insurance company list. If surgeons are recommended on the insurance list and receive a positive review from a known person, it can be beneficial. If one has elective procedures, insurance does not pay for, request the insurance company's list to develop a list of surgeons to work further from.
#11 Check the Credentials Before Making A Surgery Decision
Each state comes with its medical board that licensed physicians and takes part in disciplinary actions for surgeons having issues with the practice. Make an effort to look up recommended professionals on the website of the state medical board. Check if the practitioner has a license in the state where the surgery is planned.
If surgeons are not licensed in your state, cross the name off the list of possible surgery professionals. The surgeon in the network should be on your insurance plan. If they are not, the costs of surgery could be higher.
Most states hold disciplinary action records with licensure data. If the state makes information available, close attention should be paid to this. When surgeons have had severe disciplinary actions against them, be sure to cover this in your research, too.
#12 Arrange for a Consultation
Once the list of potential surgeons has been narrowed down, it is critical to schedule a consultation. If there is an urgent requirement for surgery, one needs to cross off surgeons who could end up making you wait. Plan to meet with two workable surgeons and discuss potential operations, in the event of such conditions.
Once the surgeon can be seen, be sure to ask questions. Does the surgeon respond in a way that is simple to understand? Do these people rush through consultation or offer the time needed? Remember that a well-mannered surgeon need not be a well-informed one. Any indication of whether or not the surgeon will give the answers and time required for enabling individuals to feel secure in their choice is essential.
When it concerns surgical skills, ask how many times the surgeon has performed the procedure. A surgeon must have performed surgery enough to be accomplished and confident in the ability to manage this flawlessly.
#13 Questions to Ask Before Surgery
Find out the doctor's fees, especially if you are paying for the surgery yourself ultimately. The surgeon should provide a clear understanding of the charges or a general idea that may or may not be accurate. The price of medicine, including operation room cost, lab tests, work, anesthesia, and other fees should be precise.
#14 Schedule Surgery post-Extensive Consultation With A Surgeon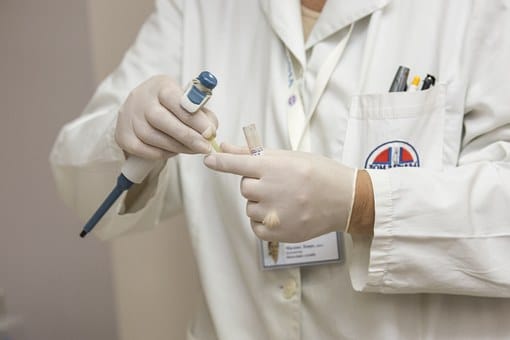 Schedule a surgery towards the close of the consultation, once you are satisfied with a surgeon. Always check with the doctor through extensive consultation, and consider everything before making the surgery official.
If the surgeon consulting with you proves to be less effective than what you require, based on your initial questioning, it's time to look elsewhere.
Even if the first surgeon is the best option, a second opinion from another surgeon can prove useful. Most insurance types permit two to three consultations. If you have found your ideal surgeon, make sure to book the surgery with him/her.
A great surgeon would have operated many times and do so regularly. Look for a surgeon who has performed the procedure so many times; they find it extremely comfortable. Staff surrounding them is also suitable for taking care of patients pre, post, and during the surgery. A top surgeon is also free of any medical negligence cases, has no disciplinary problems with medical boards, and is certified in the specialization you seek.
If you require surgery, find a surgeon you feel confident in and comfortable about is critical. While primary care physicians frequently offer suggestions, patients want to learn about surgeons in the area before choosing one to operate.
#15 Talk With Colleagues of the Surgeon
It is essential to ask for recommendations from nurses, hospital employees, and fellow doctors. Once you have a few names, you can start research.
Even if the surgeon accepts the insurance you are filing with, they may not be a member of the insurance preferred provider organization or considered a health maintenance organization provider. Insurance plans involving HMO/PPO require checking with the insurance company and the physician's office, before scheduling a consultation. Otherwise, one will get a larger than expected bill, and less than perfect outcomes!
#16 Independent or Employed with a Hospital?
Another crucial question is whether a hospital employs the surgeon or practicing independently. Quality surgeons are available in independent practice, as well as hospitals. The plus point of independent surgeons is that they guide to care and surgery for specific problems, and not just a particular hospital or group of consultants.
#17 Research the Surgeon
The internet has made it easier to research various surgeons in one go. Certification is the first consideration.
You need to check for the following:
Board Certification: The surgeon should have completed a comprehensive training program in the area of specialization and completed the exam to earn the certification.
Board Eligibility: The surgeon needs to have completed a residency program, but not the exam to attain certification. Graduates earn their certification in just a couple of years.
Status of License: To check if the surgeon is licensed in a specific state, check the Federation of State Medical Boards. You can quickly receive contact information for the state's medical board on the resources page.
This site also showcases the number of procedures performed, complication rates, and ratings. Many websites also offer information regarding grades, number of methods, reviews, and complication rates.
#18 Look for Previous Patients and Reviews
Seeking patient reviews online is a wonderful way to learn about medical communities. Additionally, during the consultation, it is important to ask for references.
#19 Question the Surgeon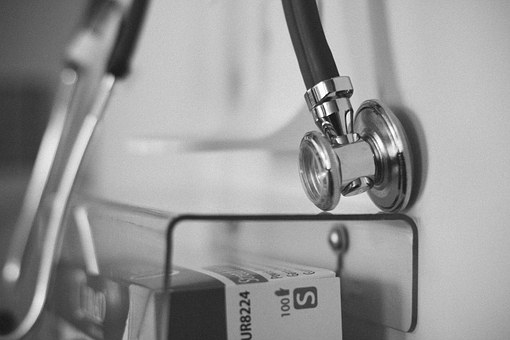 Once the choice is narrowed to 2-3 surgeons, prepare questions to ask during initial consultations:
Check if preliminary testing is required? Which procedures are beneficial or necessary? Can the process be completed using minimally invasive surgery? A lot of surgical procedures requiring open surgery can now be performed using minimally invasive methods/ The procedures offer patients numerous benefits, including fewer infections, less pain, rapid recovery, and shorter duration stay at the hospital.
Check if the surgeon is board-certified and whether the certification is current. How should the surgery be performed? Does the surgeon specialize in your procedure? Remember that surgeons following specific procedures regularly improve techniques, resulting in superior results and making them better to handle complications that arise.
Have complications been encountered while performing a procedure? A competent surgeon should disclose possible adverse outcomes of the surgery. Also, check regarding the risks of having an operation. It is essential to make informed decisions, primarily when the surgery performed is elective. Surgeons should provide accurate pictures of what to expect.
The surgeon should provide an accurate picture of what should be expected.
Which hospitals are the surgeon affiliated with? Also, check the hospital or healthcare setting's infection rate. Check which facility is best for a condition or procedure you are facing and for which you are undergoing surgery.
#20 Manage High-Risk Procedures
Even simple surgeries like hernia repair or gall bladder stone removal can have lethal complications. So, you need to be in excellent hands.
But the surgeon and hospital staff are critical for operations new or usually complex, as well as for treating potential fatal diseases such as cancer.
An indicator is how often hospitals and surgeons perform a procedure. That is crucial for operations that require complicated or new procedures. This includes gastric bypass surgeries for treating obesity. Surgeons performing a procedure should be qualified for it.
A 2009 study found the risk of medical complications from conventional forms of gastric bypass surgery decreased by 10 percent for 10 cases per year the surgeon has performed. Volume is essential for complicated or specialized procedures. Studies have found surgery for pancreatic cancer was four times more successful when performed by surgeons with the most operations.
Quantity is not an essential measure of quality, though, always. A 2009 study for heart bypass surgery found surgical success depended on how effectively surgeons and hospitals adhered to markers for surgical success.
This was a more useful measure of surgical success.
A study of prostate cancer patients found complication rates differed among those performing high-volume surgery. Experienced surgeons and reputed hospitals need to monitor success rates and improve safety measures and techniques consistently.
You need to check if surgery is necessary. The most effective way to avoid surgical errors is avoiding surgery entirely to test the safety and impact of alternatives. Risks of operation should be measured potential benefits.
Check with your surgeon if certification is up to date. The surgeon must have undergone specialized training even post clinical practice, to maintain board certification in a particular area of specialization. Checking the doctor's credentials is necessary.
Check the experience, too. Ask how many operations the doctor has performed and compares with his/her peers. Most experienced surgeons in the United States are seasoned in their area of experience.
Success, failure, and complication rates need to be checked. Infection rates of the operating room setting also need to be ascertained, especially if you are opting for a hospital.
Studies suggest it is mission-critical to scrutinize qualifications, success/complication rates, and experience of the surgeon for the required operation.
High-Risk Operations:
Abdominal aortic aneurysm repair
Heart bypass surgery
Cancer surgery
Carotid endarterectomy
Heart valve replacement
#21 Get Referrals
Start a referral list. Keep the recommendations of everyone from primary care doctors to specialists, and family or friends in mind. Call each general surgeon's office and ask for a chance to interview the consultant or practitioner.
Check if the doctor has received fellowship training involving specific surgery needed to meet your needs. Also, confirm the surgeon has no disciplinary actions and even any surveys malpractice claims against him or her. Find the surgeon's med school, training, hospital experience, certification, disciplinary, and malpractice on state websites.
When you are facing the potential need for surgery, the experience is critical. The more experience and training in procedures a general surgeon has, the better the results will be. Specific procedures should be checked, along with complication rates.
#22 Research The Quality of the Hospital
Surgeon hospitals matter, too. Check the quality of care at the hospital where the operation is to be performed. Patients at hospitals with better ratings have higher survival rates and lower complications. Frequent trips to the surgeon's office and hospital are also necessary. Be sure to check the location and accessibility for this reason.
#23 Evaluate the Communicate Styles
Select a general surgeon you are comfortable talking about and who supports your search for information. Study how well the surgeon can respond to your queries and whether he or she responds in a way that one can understand. Your general surgeon should know you. He or she should consider your treatment preference and respect your decision-making process.
#24 Review Patient Surveys
Read what other people say about surgeons can provide insight into how doctors can cope with your situation. Patient surveys query people about their experience with scheduling appointments, wait times, office environment, and staff attitudes. You can learn more about how patients trust the surgeon, how well the surgeon answers your questions and the time he/she spends with patients.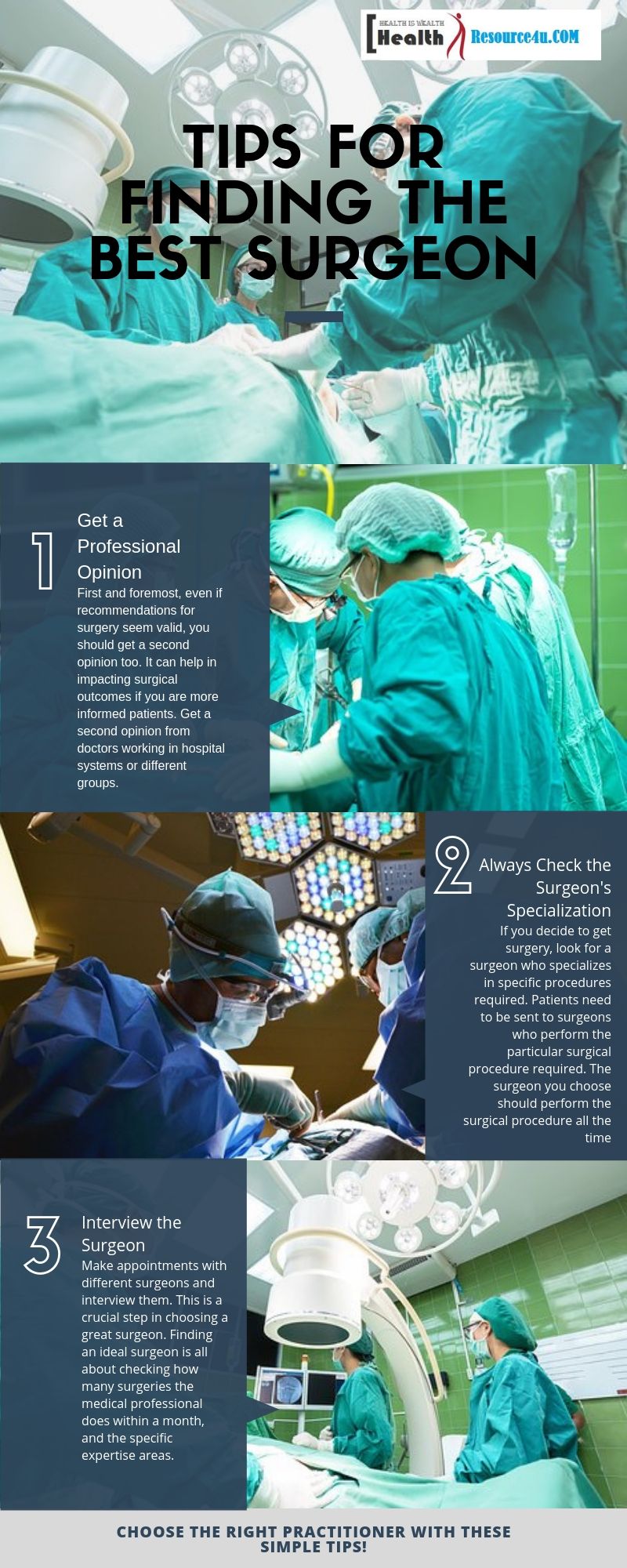 Questions to Ask Your Surgeon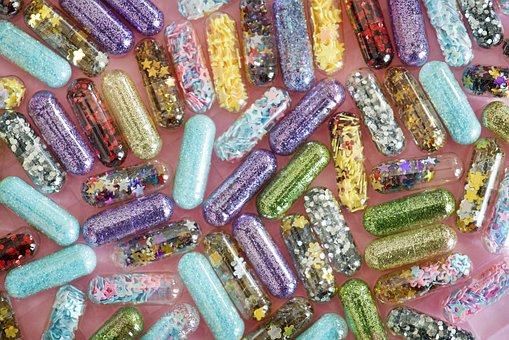 After the choice of potential surgeons is narrowed down, it is essential to set up an appointment for reviewing the case.
#1 Questions About Procedure
The first question you should pose is if the surgery can be done with minimally invasive procedures. This may involve the insertion of several thin instruments and a video camera within the body through tiny incisions. The camera then transmits the pictures of your inner body parts into a televised camera monitor. This then serves as the surgeon's eyes as he/she performs the procedure.
Standard procedures can be done through keyhole incisions using laparoscopy. Many benefits of such techniques are there, the prime ones being less pain, fewer infections, quicker recovery, fewer medicines, and shorter hospital stays.
Check with your doctor what percentage of the operation involves minimally invasive as compared to open surgery and what is the difference in hospital stays and complication rates for reach.
The benefits of minimally invasive surgery vary as per operations. Not everyone is a conducive candidate for the approach — a study which types the surgeon favors and why.
#2 Degree of Experience
Check if the surgeon has performed the operation again and does one specialize in it. When surgeons perform procedures regularly, they improve and are well equipped to deal with sudden complications.
Volume is especially critical for complex, uncommon or new procedures.
Experts feel for relatively rare procedures, 4 per year is a good number. For common surgeries like fixing a hernia, surgeons should have carried out dozens of these in the past year.
#3 Outcomes and Risks
Good surgeons need to be open to discussing possible adverse outcomes and risks associated with the surgery. Great surgeons explain potential harm so that patients can make informed decisions. If it is elective surgery especially, always consider that danger should not be minimized.
#4 Location and Mode of the Operation
Be clear about the operation's location. Outpatient centers may not require you to stay overnight.
Ask what will happen during the surgery. Ask your surgeon to describe the steps and the techniques to be used. Check the type of anesthesia to help individuals to stay pain-free and numb during the surgery. Be clear about the expertise and specialization of the entire operating team.
Medical professionals take care of you before, during, and post-surgery. Besides the surgeon, nurses, assisting doctors, and anesthesiologists are also involved.
What will take place before the surgery? Your surgeon should be able to prepare you for the operation. This includes tests, blood infusions or tests, medicines that may need to be taken, eating or drinking at certain times.
Post the surgery, check with the surgeon about recovery and what can be done after the procedure. Take time off from work or get a relative to look after your home, once the surgeon indicates you may require days to recover.
Ask your surgeon how long one will be in the hospital. Will you need special assistance and supplies to care for surgical cuts and medicines? Also, check with your surgeon regarding physiotherapy and recovery times.
Ask surgeons about potential health risks and complications. Check which risks and complications are most common.
Also, check what the worst possible complications are, and what percent chance of developing these exist. Be sure to ask your doctor what to do before surgery to improve health outcomes, such as exercising or improving nutrition. Things you should not do, like smoking, medicines, or alcohol should also be clear.
Have clarity about whether you can ask more questions should you have any. Make notes and always check on red flags raised during the visit.
It is also important to disclose medical history, including medicines taken, herbs and supplements, allergies, past medications, other operations and problems during surgery previously carried out.
Be clear about the best anesthesia and surgery options considering medical history, prescription medicines, and supplements or herbs.
Understand how you can be monitored during the operation and what to expect pre-surgery. Check for tests, blood thinners, blood transfusions, or change in conventional medicines which must be followed.
Check for special diets, instructions on eating drinking, and medication before the operation.
Have an understanding of what you can expect in terms of treatment, home care, diet, and medicines.
#5 Benefits of Surgery
Check what the benefits of surgery are, and how long these would last. Ask the healthcare provider to outline the specific benefits of surgery. It is crucial to study how long the benefits last. Some benefits continue for a short time only. Others last lifelong.
Ask your surgeon about published information regarding recommended procedure outcomes. Make informed choices and have realistic expectations about surgery.
If you decide not to undergo surgery, also be evident if the condition may worsen or resolve itself on its own?
Communicating with Your Surgeon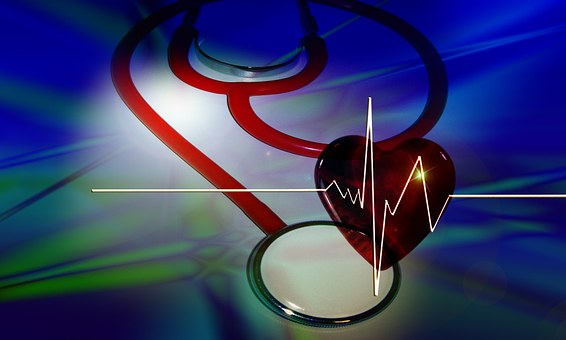 It is essential to communicate concerns, feelings, and questions with healthcare providers before surgery. Improve communication between your surgeon and you.
If you don't understand a healthcare provider's answers, ask queries till you do. Take notes and ask your surgeon to write down the pre-surgery instructions.
Have confidence in your surgeon. Ask your healthcare professional if she or he is qualified.
Check with your primary healthcare provider, local medical society, or insurance firm about surgeon experiences with the procedure. Make sure the surgeon is affiliated with a healthcare facility that is accredited.
Besides the surgery's procedure, also discuss the costs. This includes the surgeon's fee for operation. Besides, hospital fees and surgical center fees should be ascertained for outpatient services. Also, have an approximate idea of hospital charges for your stay.
You may also be billed for services of medical consultants on the team. Check with your surgeon regarding your health plan to see which portion of costs you would be responsible for. If the costing is an issue, discuss all options before finalizing the surgery.
Conclusion
So, be clear about the surgeon's plus and minus points and have an understanding of their professional credentials and reputation. Make sure you do your research and study all aspects from complication rates to hospital stay costs. Consider everything from specialization to board certification while choosing surgeons for medical care. Remember that you need to select the right surgeon because your health comes first!